The U.S. Dollar remains downward following Retail Sales that beat expectations. 
Overview
October figures showed an expansion of 1.3% vs. the 1.0% estimated, which indicates that consumption and demand remain healthy even in the face of higher borrowing costs. This ultimately means the Fed will keep its policy as the economy seems able to withstand what it throws at it. Currently, the odds of a 75-basis point hike are at less than 3.0%, while it is fully priced-in that 50bps will be the decision. The next meeting is on December 14th.One item to note is that Industrial Production contracted slightly while it was forecast to advance. This little bit of pullback is also what the Fed has warned about and credited themselves for foreseeing while setting a dot plot. Following the underwhelming CPI data, markets have reacted as if the Fed may pivot. The buck is weak for now after breaking a key support barrier and could keep sliding unless fear once again grips the market over ongoing hikes and slow global growth.
What to Watch Today…
No major economic events are scheduled for today
7 wins in the last 8 quarters!  |  #1 MXN Forecaster for Q3 2022
Bloomberg ranks Monex USA (formerly Tempus) as the top MXN Forecaster again!  Learn More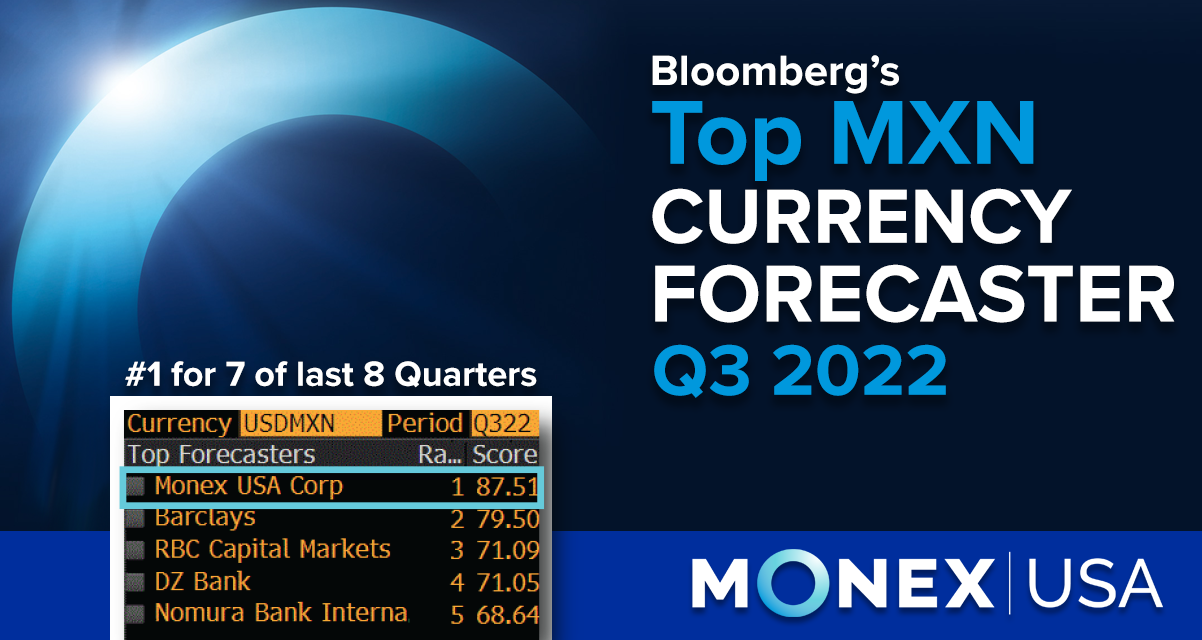 EUR ⇑
The Euro has climbed some ahead of a major day of inflationary data tomorrow. Yesterday, the world held its breath after news of a missile striking Polish territory and causing the deaths of two people. Today, reports are saying that this was likely the result of an errant Ukrainian defense missile and not an attack emanating from Russian forces. President Joe Biden has sworn full cooperation while also keeping things from escalating to a defense of NATO. Conflict will remain a major driver of Euro volatility and swings.
GBP ⇑
The sterling is steady this morning following the release of October Consumer Price Index figures. Once again, prices keep going up, with CPI at 2.0% for the month and bringing the yearly average from 10.7% to 11.1%. Faith in the Pound remains tied to what is expected to be a doable budget and tax plan from the government. From a global perspective, it is also positive to read about ongoing efforts to get closer to the rest of Europe after legal battles over trade.