Ready to send fast, secure global payments from your mobile device—anytime, anywhere?
Introducing the new Monex USA Online App—the simplest way to send, receive and manage your foreign currency payments. Download immediate access to the full suite of Monex USA award-winning market insights, FX services, payment products, and risk management solutions—anytime, anywhere. Join over 70,000 clients around the world who are already saving and mitigating risk with Monex USA!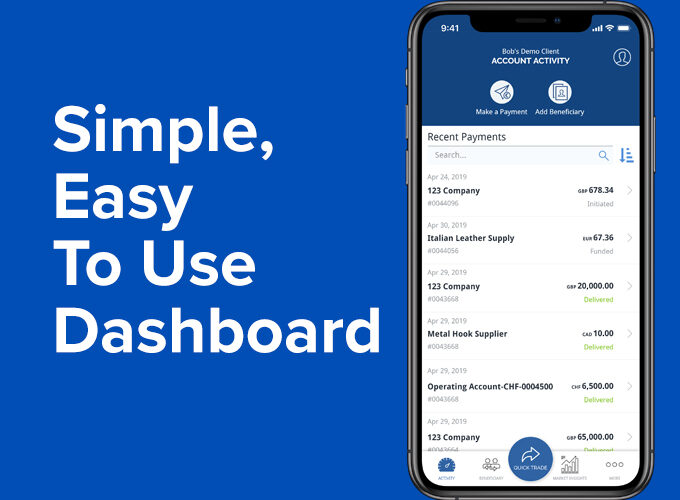 Send, Receive FX in a few clicks
Send money internationally quickly, safely
Secure bank beating rates with instant quotes
Identify and track your payments in process
Access your transaction history
Flexible, end-to-end management of all your cross-border transactions for any-sized business. This powerful dashboard gives you a clean visual snapshot of your account with live rates of exchange and the ability to book a single transaction or set up multiple payments in a few clicks. Manage your account online or download our app to get started.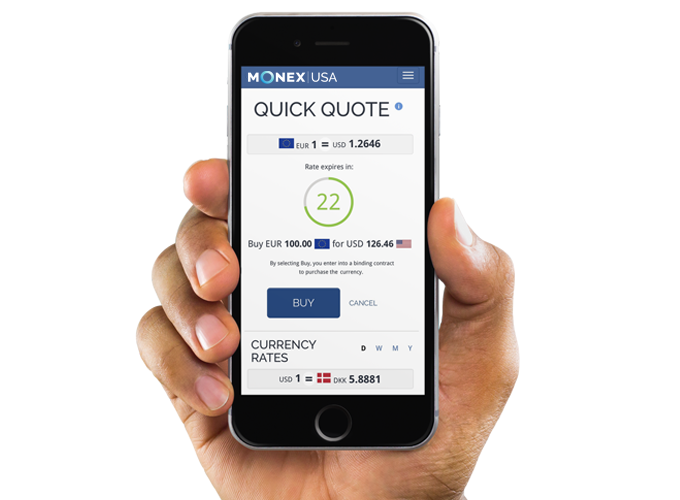 Manage your FX wherever you're connected
Transact 24/7 from anywhere your device is connected
Send payments in over 30 currencies
Client service instantly available through phone, chat or email
Manage your account and global payments wherever and whenever you want. The Monex USA Online app provides 24×7 access to view your real-time payment status and full payment history directly from your mobile device. Market insights and news updates will keep your FX awareness up to date to protect your profits and navigate currency fluctuations. Open your account online or download our app to get started.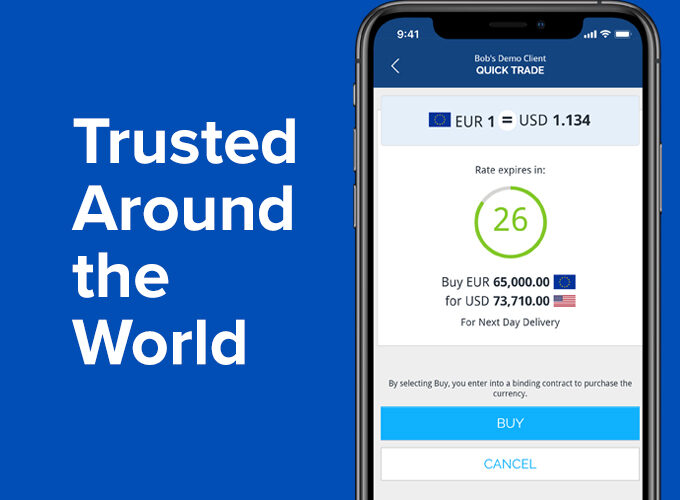 Secured Transactions Across Borders
24/7 Transaction monitoring
Secure encryption technology
Two-factor authentication
Securely pay for goods and services knowing Monex strictly adheres to both domestic and international financial regulations—all of your account information and transactions are protected around the clock. Transact with confidence knowing your personal and financial data is protected by 256-bit data encryption. Get started online or download our app now.