WASHINGTON, DC – July 7, 2022 – Centtrip names Monex USA to be its US partner to process corporate FX and international payments in a new referring partnership.

Clients referred by Centtrip will process their transactions through a co-branded version of Monex USA Online, a web-based FX and payments platform.
Jim Warner, Chief Operating Officer with Centtrip said, "Leveraging the Monex platform in the US is a logical and efficient way for Centtrip to refer US clients." Sarah Gooding, Chief Product Officer with Centtrip noted, "We are very pleased with the co-branded platform and delighted that we can now provide our US corporate clients access to a full range of FX and cross-border payment tools."
Monex USA's Chief Strategy Officer Andrew Woelflein commented, "Monex USA is pleased to provide our robust FX and international payments platform to Centtrip as they expand from Europe to the United States. We look forward to working with them in the US market."
"Monex is pleased to co-brand its platform with Centtrip to elevate the current offering for their corporate clients," added Mike Valadakis, VP of Partnerships & Digital Markets with Monex USA.
Monex USA Online, launched in 2008, provides spot, forward, market orders, beneficiary management, and reporting capabilities. Users can access and optimize all their payments with competitive foreign exchange (FX) rates anytime, anywhere along with FX market insights from Monex USA's top-ranked currency forecasting team by Bloomberg and Reuters.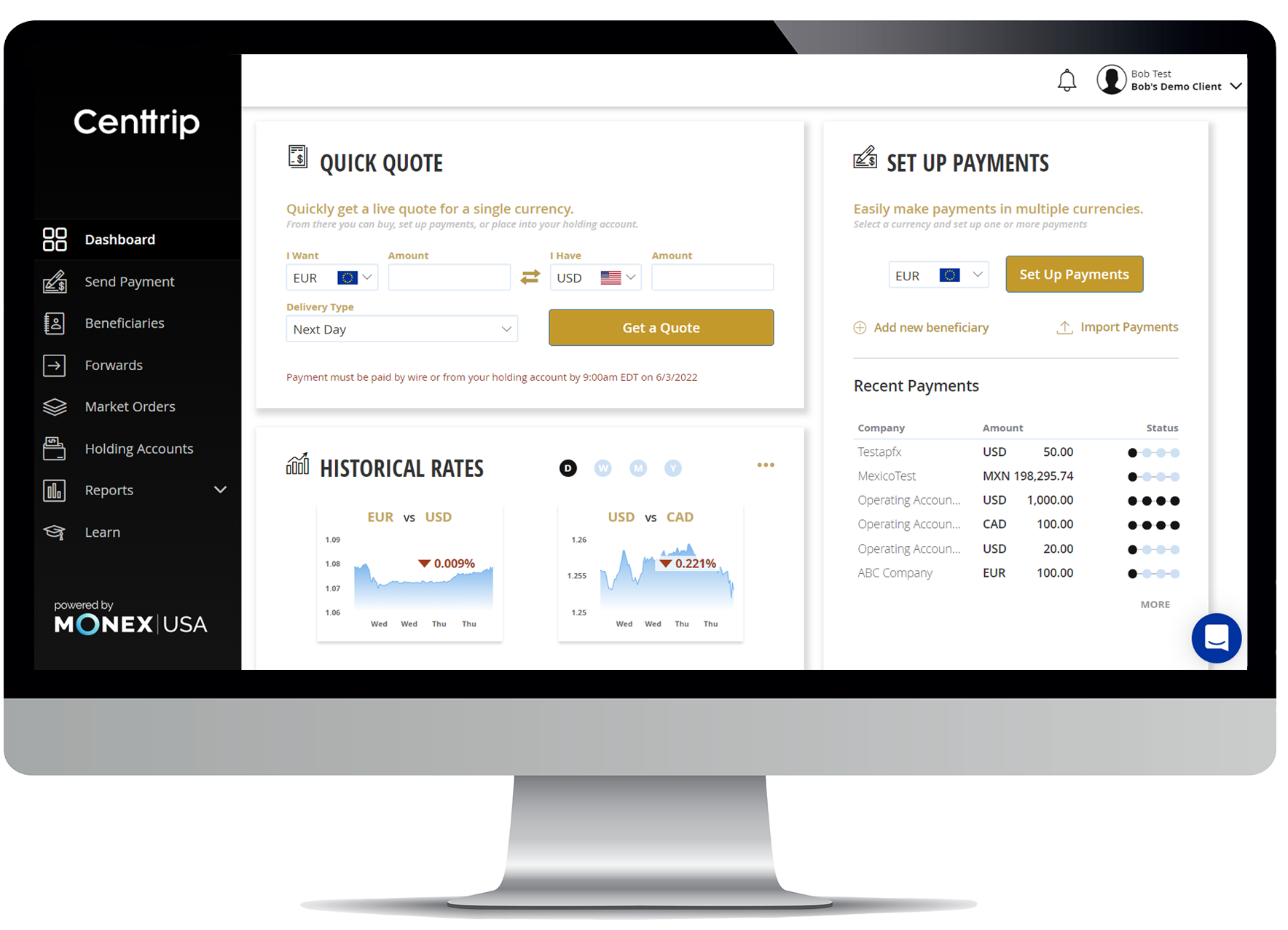 Ready to partner and optimize your FX for 2022 and beyond?