LONDON, April 20 (FXC Intelligence) - For the 2nd year in a row, FXC Intelligence has announced Monex in the world's 100 top cross-border payment companies.
Cross-border payments are having another strong year in 2023. E-wallets are continuing to take market share from regular card payments. Digital remittances are growing, making it easier to send and receive money across borders. Meanwhile, large and small players are increasingly penetrating the fragmented, often complex B2B payments market. Global interoperability schemes are also picking up steam, with countries worldwide developing and linking instant payment systems, central banks launching new central bank digital currencies (CBDCs), and the G20 doubling down on its Roadmap for Enhancing Cross-Border Payments.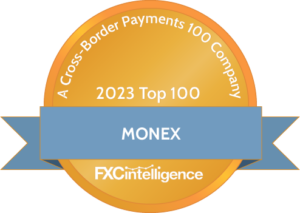 The Top 100 Cross-Border Payment Companies for 2023: Market Map
FXC Intelligence has released The 2023 Cross-Border Payments 100, a market map that recognizes and celebrates the 100 most important players in the cross-border payments space. Now in its fifth year, The Cross-Border Payments 100 profiles the 100 players that truly matter in the sector.
Featuring companies across money transfers, payments processing, B2B, and beyond, the map separates the top 100 players into eight groups: e-commerce, banks, mobile, VC equity-backed, public companies, independently owned, crypto, and private equity-backed.
Here are The 2023 Cross-Border Payments Top 100 in full: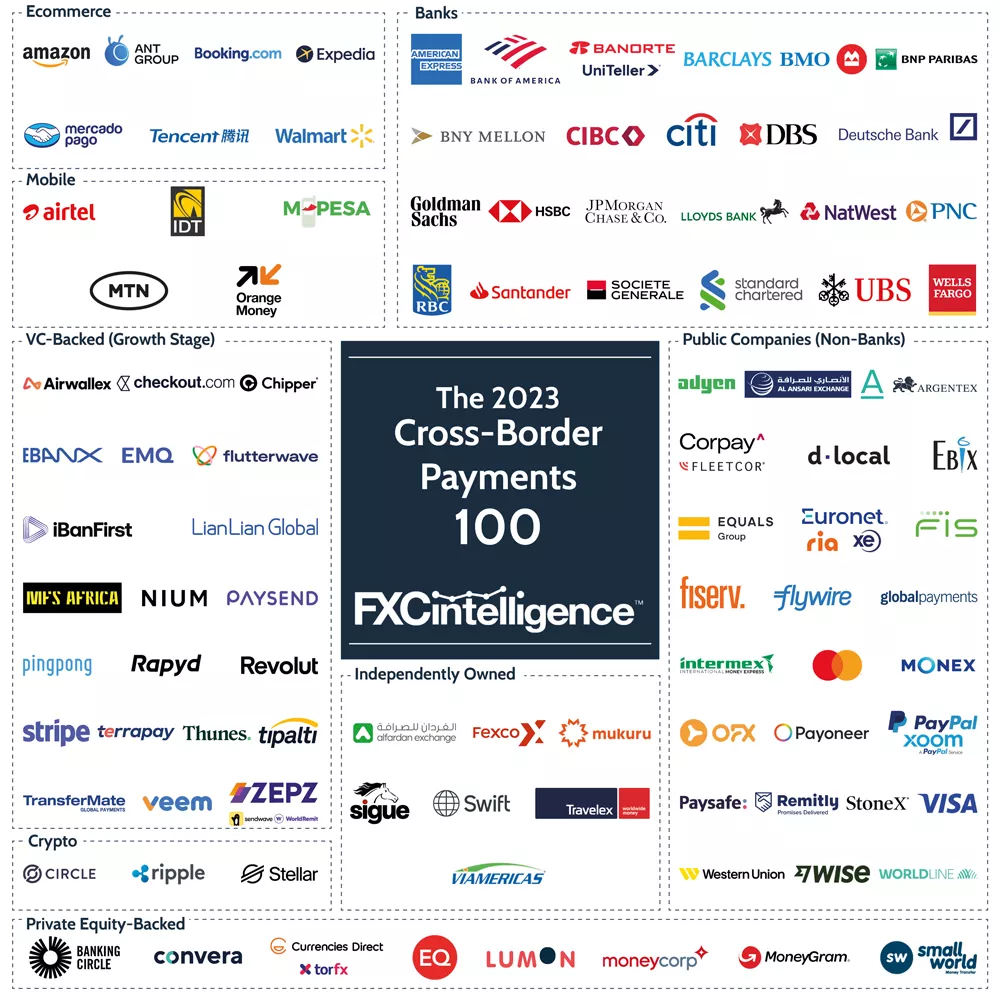 Reporting By Daniel Webber, Callum Tyndall, Joe Baker, and Lucy Ingham