The U.S. Dollar is starting the week relatively quiet after an eventful weekend that saw the back-and-forth between the U.S. President and Congress continue over a debt-ceiling deal. 
Overview
President Joe Biden had a productive call with Speaker of the House Kevin McCarthy, who said the conversation had been "productive."  On the international front, China made headlines after barring Micron microchips after saying they carried a very high risk.This development came after Biden spoke to reporters about his desire to improve the situation, which has only worsened since the U.S. had to shoot down unidentified balloons supposedly used for meteorology out of China.The buck will likely have some chances for big moves as Fed officials give speeches today and major data in Jobless Claims and Gross Domestic Product. On the other side of the pond, watch out for Sterling's reaction as Bank of England's Governor Andrew Bailey also talks about policy on Wednesday.
In what seems like simple countermeasures to U.S. policies that have aimed at limiting China's access to new tech from the U.S. and Europe, the world's second-largest economy is adding to the animosity that has engulfed relations between the two countries in recent years.
What to Watch Today…
No major economic events are scheduled for today
Monex USA Online is always open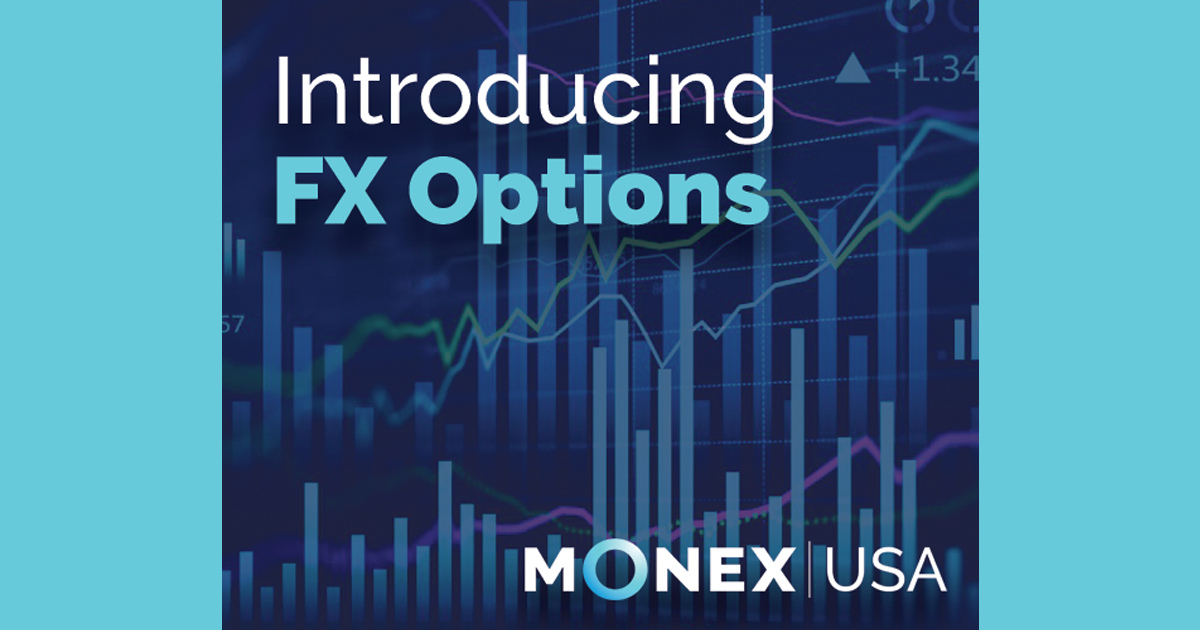 Monex USA introduces OPTIONS
With currency exchange rates in a constant state of flux, companies transacting cross-border face the risk of losing substantial sums of money if they fail to hedge their exposure to these shifts. Monex USA now offers a wide range of FX options that could help your business better manage risk. Learn More
EUR ⇑
The Euro is trying to recover after having fallen to its weakest point since the end of March as the potential for chaos and recession emanating from a mix of negative items dented risk appetite and outlooks for the second half of the year. Eventually, commentary from Federal Reserve Chairman Jerome Powell eased what had been a solid Dollar rally. Powell hinted that the time to end the tightening cycle would come sooner rather than later. Problems in the U.S., however have not translated into a secure world nor a soft landing for the second half of the year. China's slowdown in some economic respects has also overshadowed progress, however little the Euro-zone has made. Tomorrow, Purchasing Managers Index figures come out for both sides of the Atlantic and could spark a comeback for the shared currency if the readings give evidence of expansion.
JPY  ⇓
A very cheap Japanese Yen, the weakest it has been since the end of November, is attracting investors from around the globe as the Nikkei Exchange is giving European stocks some competition. While the Bank of Japan refuses to give indications of changing its current monetary policy stance, strong economic performance could be a boost later for the Yen strengthening. It will be important to also see how much Yen flows are affected by China's current push to facilitate the use of CNY for transactions, more importantly, to offer borrowing in renminbi.