The Dollar is trading in familiar ranges as this week seems to be one of pondering about what the year can look like as markets digest data and figure out outlooks.
Overview
Indeed, recent economic data suggests that things in the U.S. have slowed down, Europe has outdone expectations of contraction, and there is a possibility the U.K. can survive doom and gloom scenarios. There is a divergence in the perspective of each region while China works through re-opening while dealing with blowback over aiding Russia while it conducts war.
There is no clarity when it comes to the economic future ahead, but markets are starting to wonder how long will economic indicators keep on being underwhelming or under expectations of growth. Investors are also worried that earnings may disappoint and cause another round of risk aversion. Overall, markets are not heavily favoring one direction over the other as a plethora of items makes for short-term volatility to just spike.
What to Watch Today…
No major economic events are scheduled for today
Monex USA Online is always open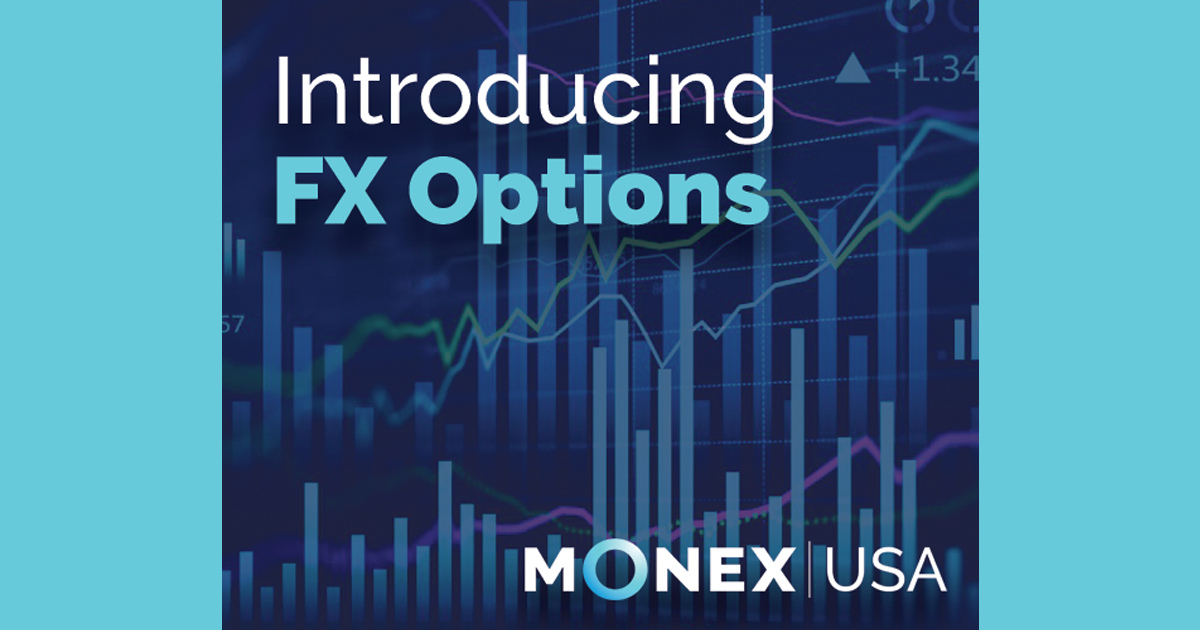 Monex USA introduces OPTIONS
With currency exchange rates in a constant state of flux, companies transacting cross-border face the risk of losing substantial sums of money if they fail to hedge their exposure to these shifts. Monex USA now offers a wide range of FX options that could help your business better manage risk. Learn More
EUR ⇑
The Euro has remained around its best level since mid-2022 as the mood in European Central Bank officials has stayed hawkish. Additionally, a survey of European firms found that while prices are falling for producers, they are planning on passing higher costs of production recently to European consumers since Demand has gone up. The currency seems to have room to grow, but there are concerns about the escalation of the armed conflict in Ukraine now with German Leopard tanks in the arsenal. China is also a worry as they are providing non-lethal aid to Russia, keeping them stable and supplied to continue their war efforts.
GBP ⇓
Sterling is down based on traders increasing bets that the Bank of England will hit the brakes on increasing interest rates sooner rather than later. BOE Governor Andrew Bailey's assessment last week that inflation is likely to fall rapidly may be coming to fruition as Factory costs in the form of the Producer Price Index revealed a (-0.1%) contraction versus the 0.3% expansion expected.
If the Bank of England mentions a slowdown in tightening or an end, the Pound shall sink significantly and risk seeing levels from last October.