After weakening across the board during yesterday and overnight sessions, the United States Dollar is clawing back some of its losses on the heels of a massive Non-Farm Payroll print.
Overview
The US economy added 339,000 jobs in the month of May, compared with expectations of just 195,000 – a very substantial upside surprise. April's figures were revised upward as well, showing a gain of an additional 41,000 jobs.
Though speakers from the Federal Reserve yesterday were quite vocal about their preference for a June pause in this hiking cycle to fully assess the impact of the tightening they have already done, this huge print will no doubt change the calculus for the central bank. The US jobs market is clearly still too strong for the Fed's liking. At the time of writing, the odds of a 25-basis point hike on June 14th have increased from 27% to 36% based on that figure alone.
All is not sunshine in the domestic economy, though – this morning's release also showed that in May, the US unemployment rate increased from 3.4% to 3.7%, a surprising rise when taken in conjunction with such a strong print. This places Fed governors into competing camps, and any decision on June 14th is unlikely to be unanimous, as we've seen previously. Both hawks and doves can take this morning's data and use it to fit their narrative, placing the Buck into sideways trading.
What to Watch Today…
No major economic events are scheduled for today
Monex USA Online is always open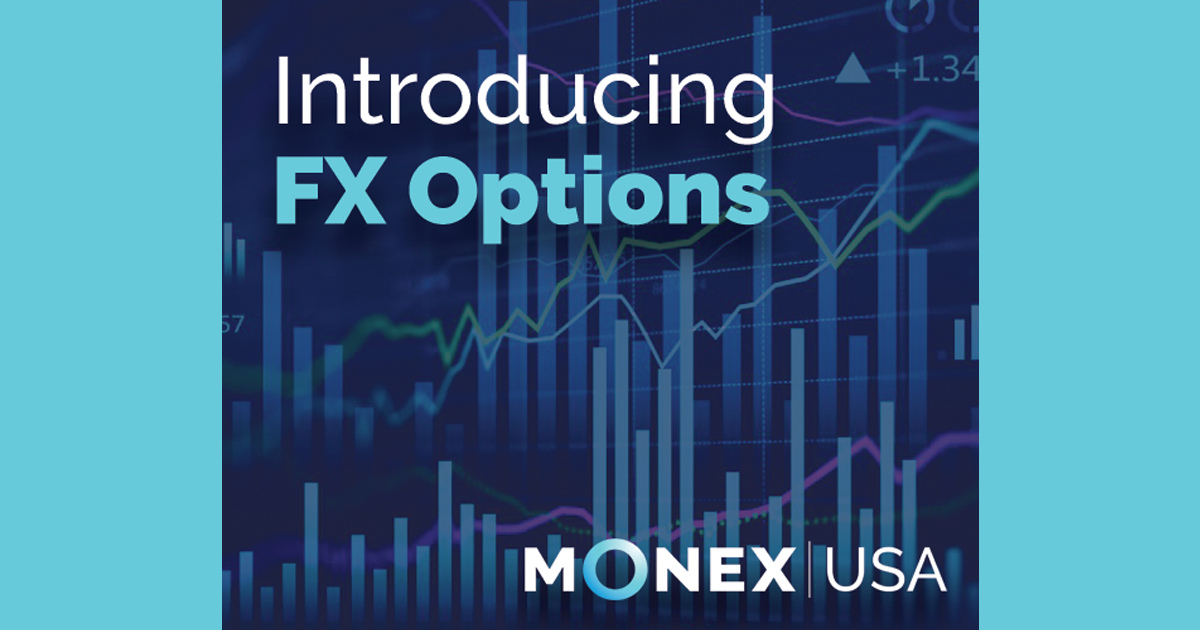 Monex USA introduces OPTIONS
With currency exchange rates in a constant state of flux, companies transacting cross-border face the risk of losing substantial sums of money if they fail to hedge their exposure to these shifts. Monex USA now offers a wide range of FX options that could help your business better manage risk. Learn More
EUR ⇑
The single currency is slowly retracing some of the gains it posted against the USD through yesterday into this morning on the heels of unexpectedly strong US employment data. EUR does remain largely range-bound for the moment, though, as a hike from the European Central Bank this month is all but guaranteed. Fed action will continue to be the strongest driver for this currency pair, and we expect June's decision to be pivotal for determining a future path.
AUD  ⇑
The Australian Dollar closes out the week as the G10's big winner, rising just shy of a percent against USD overnight and posting a weekly gain of roughly 2.5%. The nation's minimum wage increased by 5.75%, boosting fears of a wage-price spiral previously thought of by the Reserve Bank of Australia as unfounded. As it stands now, the odds of a hike at next Tuesday's RBA meeting are just under 40%, quite an uptick after the central bank held interest rates steady at its last two meetings.