The U.S. Dollar erased some losses overnight, especially as risk appetite took a step back as the markets tried to figure out what the next few months would look like. 
Overview
This week has already shown investors and traders that they may not get all the things lined up as desired. The stability markets seek that can lead to ongoing growth can be elusive with so many variables:In some ways, the high volatility may want a break that is not fading away quickly enough, and faith in a flourishing world can easily dip.Data, in general, seems to be revealing a not-so-rosy picture for economic growth as even U.S. figures are worrying traders that a recessionary period could be brewing. Housing Starts for December contracted as expected, but there was an unexpected (-1.6%) contraction in Building Permits, showing construction is feeling the pinch. Additionally, the Philadelphia Fed outlook also came in showing negative readings displaying negativity among suppliers. Buck can change course at any point, though.
The Fed may slow down the pace of hikes, but not as promptly as people want, while the Bank of Japan may not turn into tightening mode as analysts suggested at the end of 2022.
What to Watch Today…
No major economic events are scheduled for today
Monex USA Online is always open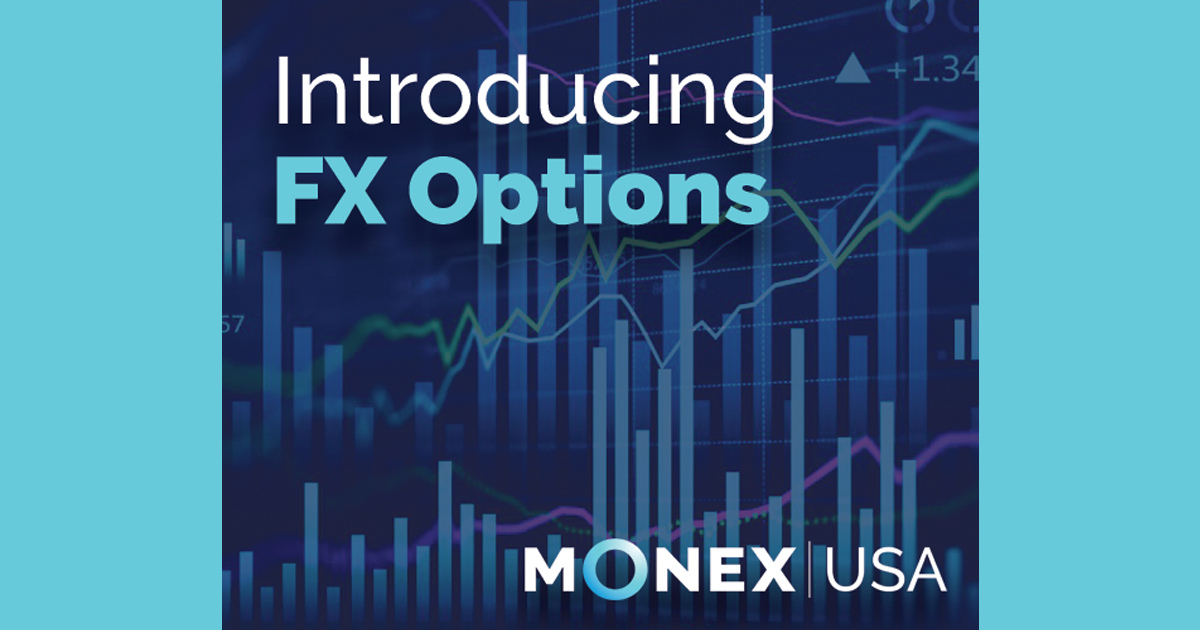 Monex USA introduces OPTIONS
With currency exchange rates in a constant state of flux, companies transacting cross-border face the risk of losing substantial sums of money if they fail to hedge their exposure to these shifts. Monex USA now offers a wide range of FX options that could help your business better manage risk. Learn More
EUR ⇑
The Euro kept its gains over the buck despite global pessimism as markets are questioning if the rally in risk thus far this year has been overdone. Much of the belief for a good 2023 lies on the hopes surrounding China's ability to step back into global productivity and aid others in their growth plans.
Recent headlines have suggested a tougher time than anyone wants to hear about, but that ultimately impacts the way China's progress is perceived and accounted for. Doubts are manifesting themselves after the Stoxx 600 Index snapped its best streak of upward movement since the end of 2021.
NZD ⇓
The New Zealand Dollar is the biggest mover this morning, falling almost by 1.0% after it was announced that Prime Minister Jacinda Ardern quit and will not be seeking re-election. In a shocking news conference, Ardern explained that this was entirely her decision and while being thankful for having the opportunity to lead her country, she had to admit she "no longer has enough in the tank to do the job justice.
The PM took the job in 2017 at age 37, making her one of the youngest people with such power in the world. A general election will take place on October 14th.