The U.S. Dollar is dominant and has reached a fresh new high according to the Bloomberg Dollar Spot Index, a measure of the buck's value against a basket of currencies that has existed since 2005. 
Overview
While hitting multi-decade highs and records against other peers, the dollar is serving as a safe haven unlike any other time since post-World War II's establishment of the financial system because of the negative effects of war elsewhere. Everything from currencies to raw materials has gone down as a "doom loop" seems to have developed across markets with a blurred forecast for what is to come for the remainder of the year and into the next.We will see how much more gloom the markets have left for us with WTI Crude oil prices falling below $80.00/barrel since January.
In terms of data, we will get a glimpse at Purchasing Managers Index figures at 9:45 AM, mistakenly advertised as PPI in yesterday's update.
What to Watch Today…
No major economic events are scheduled for today
Back to Back TOP Wins  |  #1 G10 Forecaster for Q1 2022
Bloomberg ranks Monex USA (formerly Tempus) as the top G10 Forecaster, NZD, CHF, AUD, MXN, and GBP!  Learn More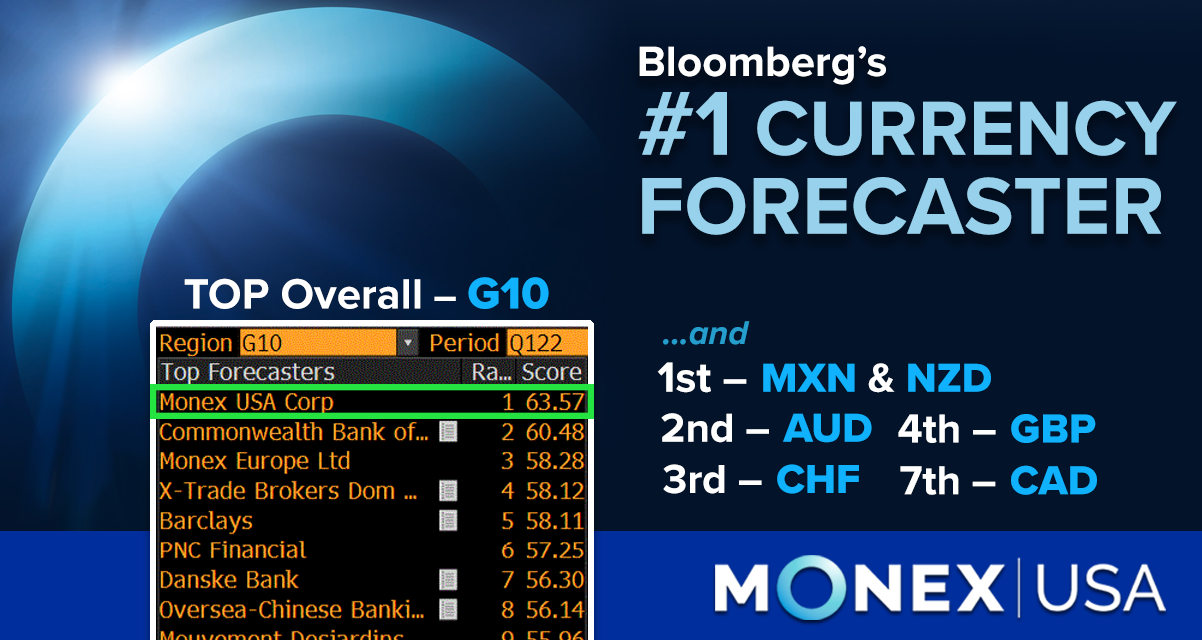 EUR ⇓
The Euro dipped to a fresh new low since the early 2000s as traders bet that central banks would need not just to create a recession but eventually must find a way to get us out of the current one. Indeed, post-pandemic dynamics have created a tremendous problem that has not been resolved, and more pain is predicted ahead.
Italy will likely be electing its first female Prime Minister in Giorgia Meloni, who plans to get Italy out of an age of austerity through reform. We shall see how they achieve things with friction still expected in the government alliances.
GBP ⇓
Sterling has fallen to a fresh new low, its weakest value against the dollar since 1972. As Liz Truss begins her reign, the budget has a lot of holes that make economists wonder how they will be filled.
Additionally, without much in terms of tax revenues, it is feared that proposals will fall short or that the administration will be too willing to take on debt at a time when the U.K. economy is struggling to grow and even trade with its closest physical partner. While the energy crisis unfolds, expect the spotlight to be on the British ability to fuel its economy while no longer counting on a tightly-knit globalized system with outsourcing.