The U.S. Dollar is closing the week at its strongest level since mid-March, per the Bloomberg Dollar Spot Index.
Overview
Today, the buck is losing as markets hope to find progress and resolution to the debt-ceiling back-and-forth. In yet another teaser, this morning's headlines are suggesting that after various meetings, the gaps between the White House and the House majority are narrowing when it comes to an agreement. Naturally, this knocked away some of the strength the buck had counted on throughout May.
Data-wise, earlier releases of April's Durable Goods Orders, Personal Income, and Personal Spending all revealed the economy is not declining and, per the PCE Deflator, the Fed's preferred gauge of consumer expenditures, remained on the rise and at a higher pace than estimated. Later at 10 AM, we get a glance at confidence from the University of Michigan Consumer Sentiment survey, which is expected to show improvement in mood. With that in mind, the Fed is likely to continue on its hike path. Thus the good news may not knock the Dollar down as much as the optimism behind a U.S.-debt deal would like to. Anything is possible, and the uncertainty will keep swinging wide.
What to Watch Today…
No major economic events are scheduled for today
Monex USA Online is always open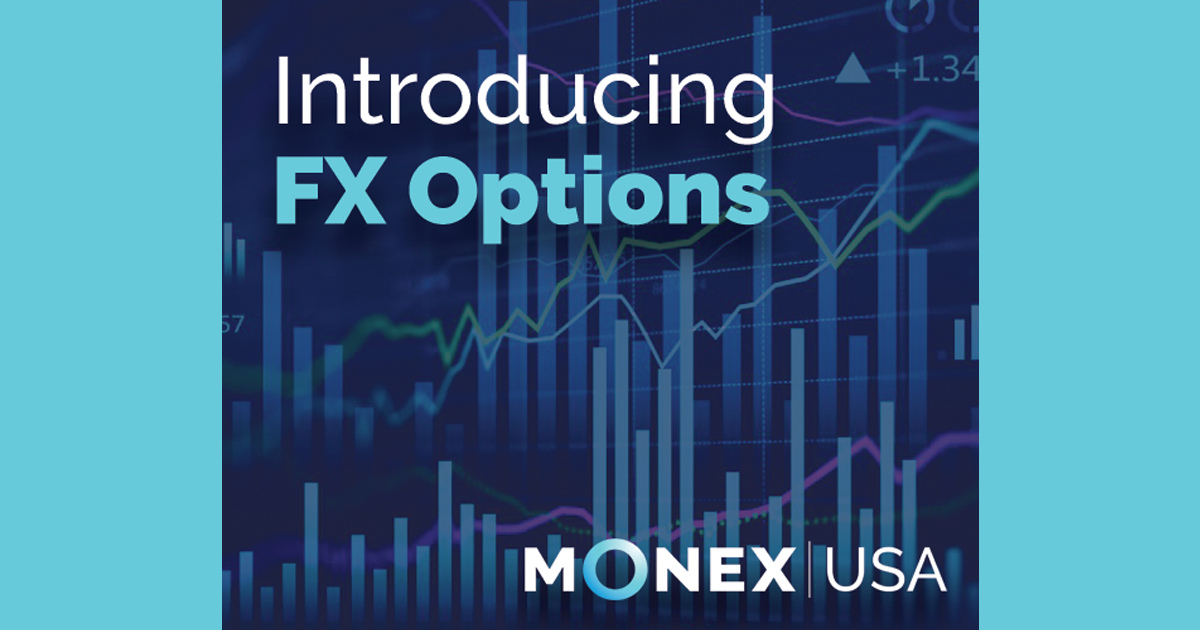 Monex USA introduces OPTIONS
With currency exchange rates in a constant state of flux, companies transacting cross-border face the risk of losing substantial sums of money if they fail to hedge their exposure to these shifts. Monex USA now offers a wide range of FX options that could help your business better manage risk. Learn More
EUR ⇑
The Euro is up, trying to prevent further bleeding after a tough week that saw it lose ground based on market pessimism as well as evidence of a dented economy in Germany. While France deals with strikes and reforms and Italy holds an alliance together to keep economic improvement steady, the industrial powerhouse that is Germany showed that winter, while not awful, still represented a time of contraction and recessionary pressure. Surviving an energy crisis that failed to materialize because of record warmth throughout was a major factor in having faith in the Eurozone as it tries to climb out of a hole from the pandemic and the war woes. As of now, high borrowing costs and somewhat of a global slowdown are making the second half of the year look filled with doubt. A military-industrial push may be what is needed to get Europe rolling.  Germany's leaders recently agreed to dedicate more towards helping Ukraine.
GBP  ⇑
Sterling is also trying to return to gains after dropping to its weakest point since the end of March. Inflationary pressures are making life difficult for citizens in Britain who are also conducting protests and strikes across various sectors of the economy. Nevertheless, "cable" was given a boost with Retail Sales for April expanding instead of contracting as forecast. While the Bank of England copes with price growth, we will see if the government is forced to call elections as dissatisfaction grows in various regions.