The U.S. Dollar is trading in higher ranges immediately following the release of Gross Domestic Product as well as other data pointing at a stronger-than-expected economy.
Overview
The second revision of the first quarter's GDP came in at 1.3% over the 1.1% forecast, while Personal Consumption, as well as Core Personal Consumption Expenditures, also registered higher readings than estimated. These numbers seem to further prove that the economy remains resilient and can handle higher borrowing costs. Chances of a 25-basis-points hike for the Fed June 14th meeting stand at 37.0% and advancing.
The buck keeps pushing as the world tries to make sense of the current dynamics and adjusts. Chinese stocks fell by 2.0%, and the Yuan dropped to its weakest level since the end of November as worldwide investors fear that economic momentum has faded. The mix of an America trying to pass a debt-ceiling deal that will give relief and security to markets and a slower China that desired make for a strong-dollar recipe, and one we have also seen quickly go away. The narrative remains that there is room for the global economy to flourish and that other idiosyncrasies will make tender more attractive than the dollar. Today's data means likely the Fed will not pause, but if they do in June there is still a chance they "hop" on the hiking trail again if inflation merits it.
What to Watch Today…
No major economic events are scheduled for today
Monex USA Online is always open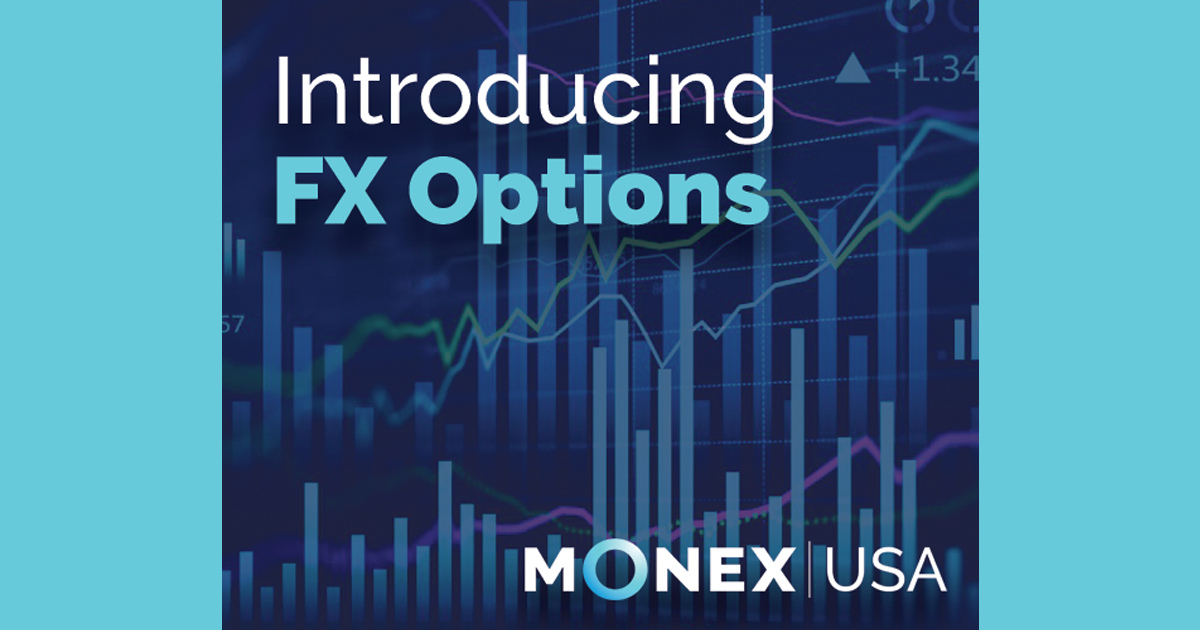 Monex USA introduces OPTIONS
With currency exchange rates in a constant state of flux, companies transacting cross-border face the risk of losing substantial sums of money if they fail to hedge their exposure to these shifts. Monex USA now offers a wide range of FX options that could help your business better manage risk. Learn More
EUR ⇓
The Euro fell to its weakest point since mid-March following poor economic data from the Eurozone. Germany's final revision of its Q1 GDP revealed a contraction of (-0.3%) when none had been originally registered.  This puts the EU's largest economy in a technical recession and puts into doubt the European Central Bank's ability to keep a tightening mentality on monetary policy. Other nations around Germany are trying to pull their weight as even Greece looks to have better times ahead after finally achieving growth since their crisis started almost a decade and a half ago. While some negativity has impacted Euro, things could turn, especially after overcoming obstacles since the pandemic and war started.
NZD  ⇓
The "Kiwi" has also fallen to its weakest point since November as faith in global markets has dipped dramatically with an economic slowdown as well as political friction from China. Both New Zealand and Australia have depended on demand from China, but European as well as American allies are putting pressure on the Antipodean leaders to reconsider their close ties and affiliations with a country still aiding Russia. With the central bank's monetary policy direction changing towards the dovish, expect any potential for recovery to be based on global activity as well as strong data indicating things are beyond post-pandemic woes.