After gaining on all majors through the rest of the week, the United States dollar could not quite hold on this morning and began to retrace the week's winning streak.
Overview
Treasuries moved in the opposite direction, snapping a 5-day losing streak, and equity futures rebounded as well. Debt-ceiling talks, by all impressions, are progressing as both parties hoped, and President Joe Biden is monitoring them from afar while attending this week's G7 summit in Japan, prompting yesterday's gains for USD. This morning's losses can be chalked up simply to a correction.
With no major data points on the books today, traders are looking ahead to Federal Reserve Chair Jerome Powell's panel with former chairman Ben Bernanke at 11 AM today. As it has become increasingly likely over the last week that the Fed may, in fact, hike one more time at its June meeting, markets are looking for some sort of confirmation from Powell to that effect. Surprisingly decent economic data releases this week and several hawkish Fed speakers have prompted a significant repricing in Fed futures, so Powell's words will no doubt provide today's stagnant market with some direction.
Looking ahead longer-term, we still expect USD to weaken over the third and fourth quarters of this year. The global economic picture remains in flux, and a few positive releases do not change the overall view that all is not, in fact, well domestically.
What to Watch Today…
No major economic events are scheduled for today
Monex USA Online is always open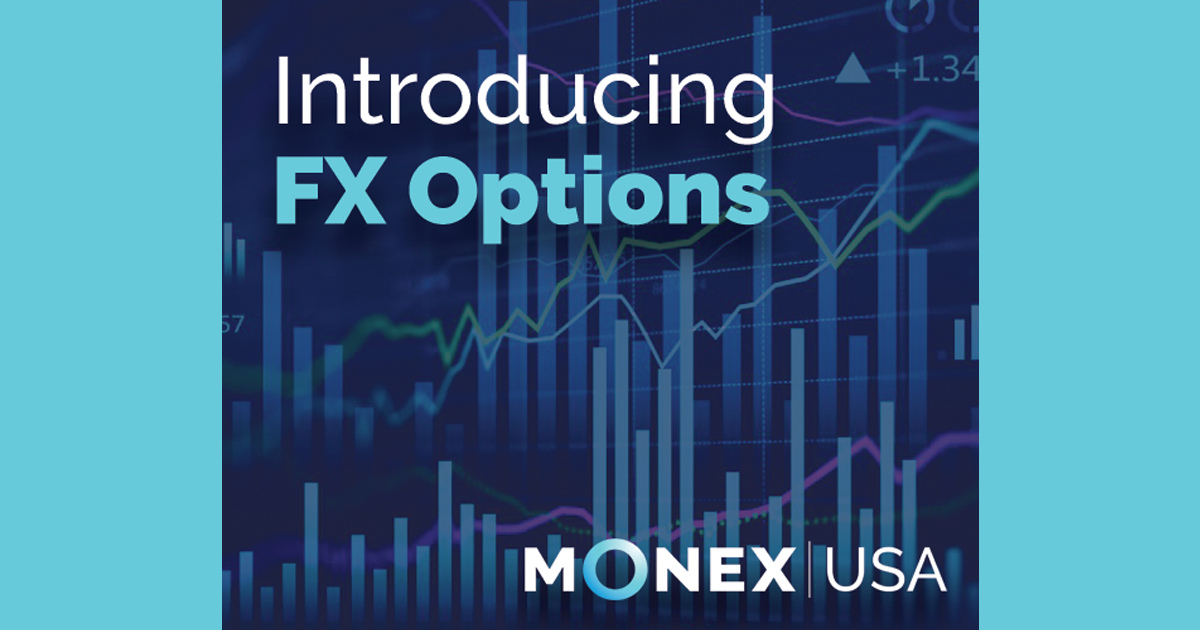 Monex USA introduces OPTIONS
With currency exchange rates in a constant state of flux, companies transacting cross-border face the risk of losing substantial sums of money if they fail to hedge their exposure to these shifts. Monex USA now offers a wide range of FX options that could help your business better manage risk. Learn More
EUR ⇑
Finally rebounding after a week of losses, EUR gained a third of a percent against the USD this morning on the back of comments by European Central Bank President Christine Lagarde. Speaking to TVE in Spain, Lagarde stressed that interest rates across the Eurozone need to be "sustainably high" to curb inflation. Inflation has proved to be a large thorn in the side of all European economies, and Lagarde said the ECB needs to "buckle up" and deliver the region's 2% target rate, implying that interest rates in Europe may continue going up and will remain high for some time.
CAD ⇑
Though lagging behind most of its G10 peers this morning, the Loonie still managed to eke out a slight gain against the USD on increased bets that the Bank of Canada will hike interest rates by 25 basis points at its June meeting. After holding rates steady at its two most recent meetings, any departure would strengthen CAD against the Buck. Unexpectedly high inflation data released earlier this week is changing the outlook for the Canadian economy, and several major financial institutions are now forecasting a rate hike.