The United States Dollar broadly slumped slightly in trading yesterday as markets witnessed two actions to instill confidence in the banking system across both sides of the pond.
Overview
In Europe, the ECB embraced a truly data-dependent approach and hiked deposit interest rates by 50 basis points, but provided absolutely no guidance on policy decisions at meetings moving forward. Domestically, 11 major banks struck an agreement with the Treasury Department to inject $30 billion of uninsured deposits into troubled lender First Republic bank.
Though these moves are a welcome vote of confidence for a deeply distressed financial sector globally, they are read as largely dollar-negative: any market moves that promote risk-on sentiment and support the global financial system take away from the dollar's safe haven pricing. Today could prove to be interesting for risk, however, as DJIA futures slump and financial sector stocks fall once again. As the United States faces trouble in its own banking sector, other haven currencies continue to gain over the dollar, placing USD firmly in the middle of the G10 board this morning. Post-ECB meeting yesterday, the Federal Reserve faces a tough decision next Wednesday.
What to Watch Today…
No major economic events are scheduled for today
Monex USA Online is always open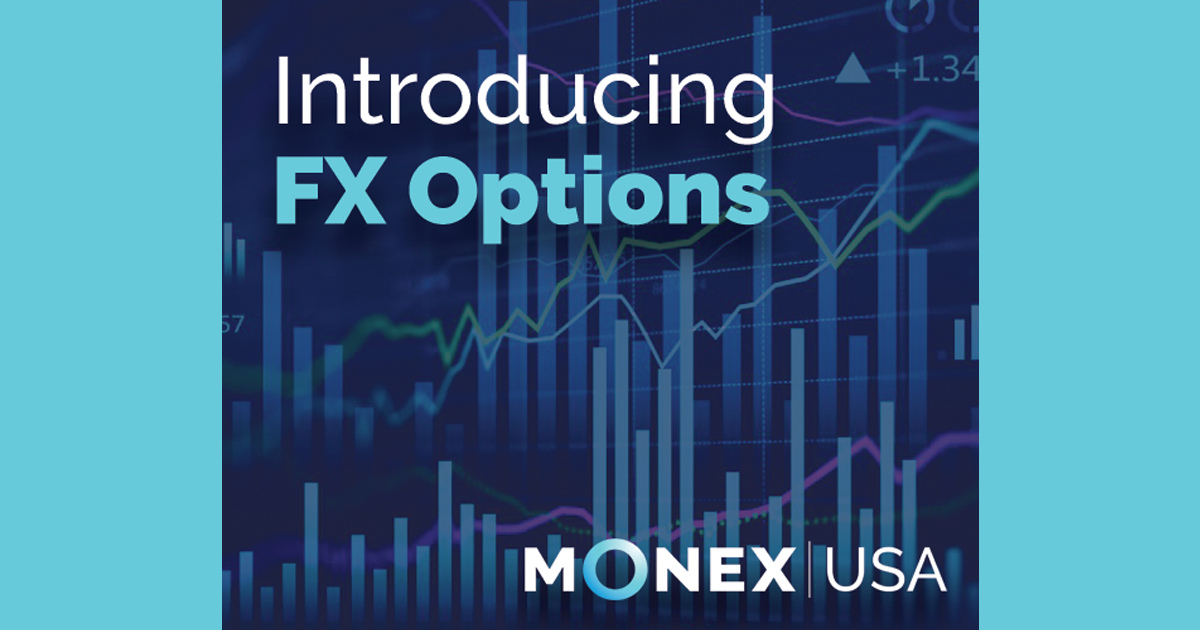 Monex USA introduces OPTIONS
With currency exchange rates in a constant state of flux, companies transacting cross-border face the risk of losing substantial sums of money if they fail to hedge their exposure to these shifts. Monex USA now offers a wide range of FX options that could help your business better manage risk. Learn More
JPY  ⇑
Japanese yen sits at the top of G10 currencies this morning as continuing lender woes across the world stoke fears that the global economy could soon face a true liquidity crisis. Investors are flocking to the traditional haven currency, and the Bank of Japan's steadiness proves to be welcome amidst worldwide uncertainty and risk. Senior officials from the central bank said they are ready to respond if needed in the wake of the recent turmoil in the banking industry.
AUD  ⇑
The Australian and New Zealand dollars gained roughly half a percent against the Buck in tandem overnight and into this morning. Though the Reserve Bank of Australia's decision to hold rates earlier this month was previously seen as too dovish for global inflation trends, financial sector woes injecting uncertainty into the larger market have traders reassessing their initial takes on its move, driving the Aussie and Kiwi higher to start the morning.