The United States Dollar started the morning's session trading slightly lower as fears of a banking crisis continued to ease internationally.
Overview
No news was good news yesterday after the financial sector turmoil of the last few weeks – equities squeaked out a gain and are set to open slightly higher this morning, suggesting that risk conditions inside the US are easing.
Today Federal Reserve Vice Chair of Supervision Michael Barr will be testifying in the Senate on recent bank failures and the Fed's response, and markets will be watching his words closely. The Fed currently holds an information advantage over markets on the state of the banking sector as data on liquidity and deposit flight is not due to be released until Friday, so any clues in Barr's testimony could provide USD with stronger direction. Later this week, quarterly GDP and inflation readings out of the US promise to provide traders with a sense of the Fed's direction at the May meeting.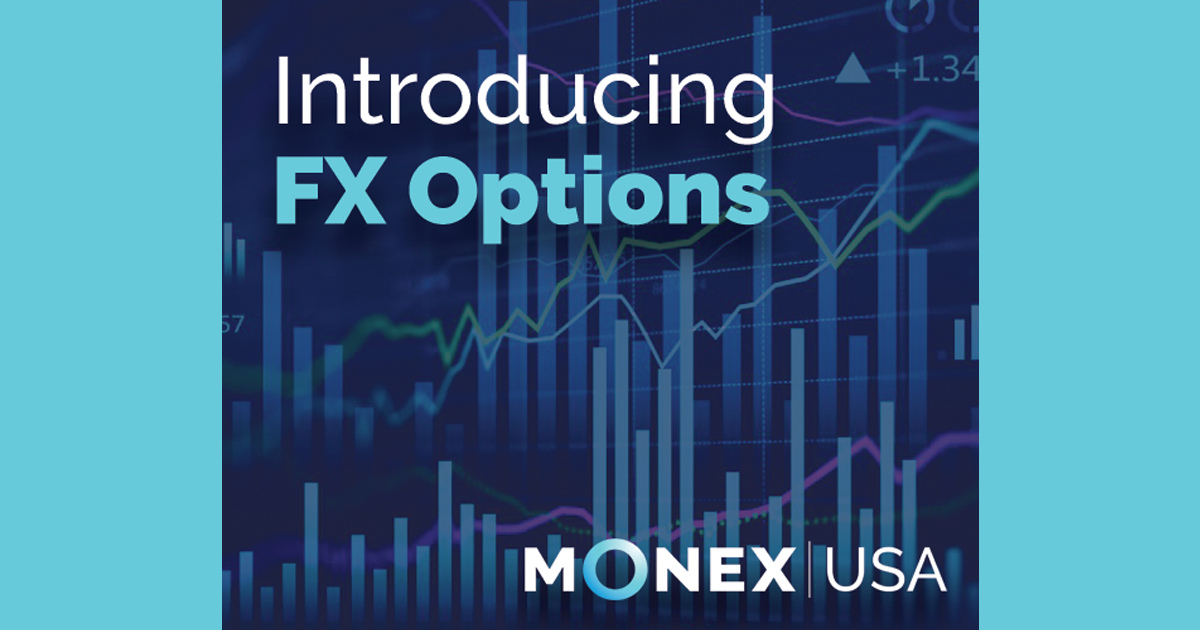 Monex USA introduces OPTIONS
With currency exchange rates in a constant state of flux, companies transacting cross-border face the risk of losing substantial sums of money if they fail to hedge their exposure to these shifts. Monex USA now offers a wide range of FX options that could help your business better manage risk. Learn More
EUR ⇑
The single currency gained roughly a third of a percent against the Buck overnight following hawkish rhetoric from European Central Bank member Madis Muller. Muller allowed that there is likely room for the ECB to raise borrowing costs further as price pressures across the Eurozone continue to rise and the fight against inflation remains at the forefront of the central bank's decision-making process. Christine Lagarde, speaking this morning, is likely to strike the same tone and continue to drive EUR prices.
CAD ⇑
The Canadian Dollar was a big winner on the G10 board yesterday, posting a gain of six-tenths against the USD and continuing strength into this morning. Oil prices posted a sizable gain yesterday, bolstering the Loonie and showing easing fears of a global economic slowdown. With no major economic data expected out of Canada today, price action is likely to continue to be driven by this trend.