The United States Dollar began the morning snapping its days-long winning streak from last week and starting a new one on the back foot as global risk sentiment improves.
Overview
The positive movement has emerged from debt ceiling negotiations as President Biden and House Speaker McCarthy postponed their Friday meeting to Tuesday, a sign of progress between their two staffs. Equities are up this morning, and risk sentiment is improving globally today, weighing broadly on the Dollar.
In less positive domestic news, however, the University of Michigan's reading of long-term inflation expectations released Friday showed quite a surge. Whispers of the dreaded term "stagflation" have begun to pick up speed inside the United States, and once again, there is a chance that the Federal Reserve may have to hike interest rates another 25 basis points at its June 13th-14th meeting. This latest reading from Michigan is only just below the level last June that prompted the Fed to accelerate its hiking to 75 basis points. Though year-over-year inflation has been down substantially since that point, it still represents an important warning sign for the central bank that its work on this tightening cycle is not done.
Data out of China last week also pointed to a bumpier-than-hoped global recovery from peak pandemic slowdowns. The US releases this coming week are also expected to show more economic weakness, painting a fairly bleak picture for the nation.
What to Watch Today…
No major economic events are scheduled for today
Monex USA Online is always open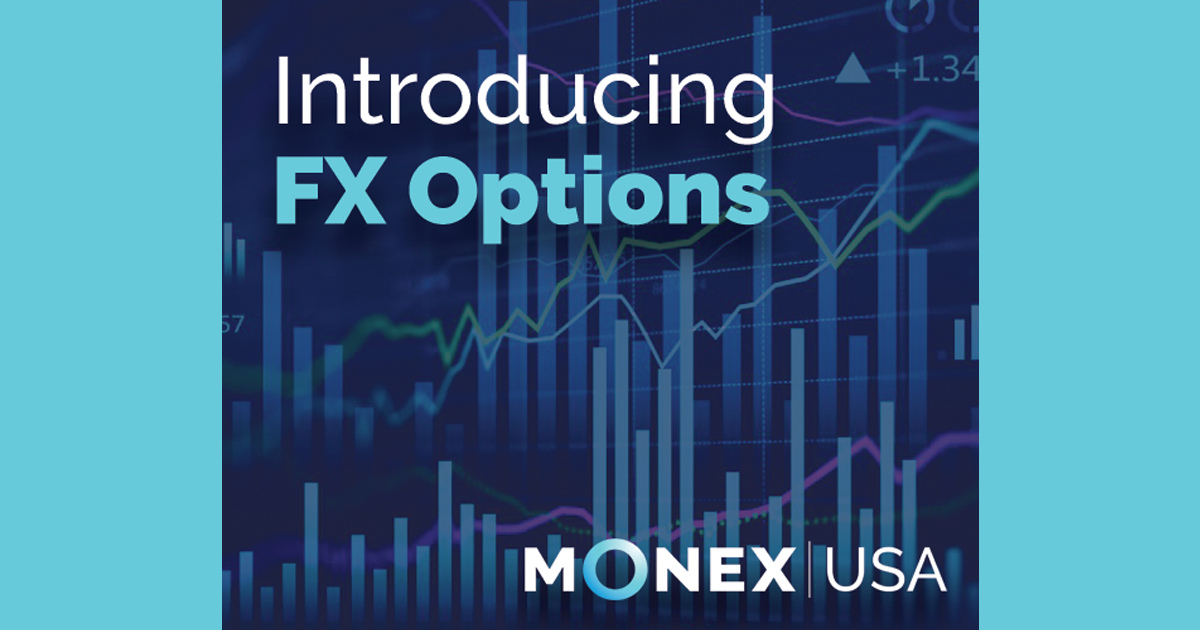 Monex USA introduces OPTIONS
With currency exchange rates in a constant state of flux, companies transacting cross-border face the risk of losing substantial sums of money if they fail to hedge their exposure to these shifts. Monex USA now offers a wide range of FX options that could help your business better manage risk. Learn More
CAD ⇑
The Loonie rebounded this morning after posting losses of nearly 1.5% against USD last week. Today's rebound in risk sentiment and a gain in oil prices are both providing some strength for CAD. Because ties between the Canadian and US economies are so strong, CAD prices will continue to be contingent on progress on the US debt ceiling negotiations. President Joe Biden and Prime Minister Trudeau are both attending the G7 summit in Japan later this week, and both nations hope for negotiation progress before then.
GBP ⇑
Pound Sterling gained nearly half a percent against USD this morning after the Bank of England, following its May interest rate hike, completely removed any recession from its economic forecasts. Inside the United Kingdom, CPI has surprised to the upside more often than not, and its annual CPI projections are still settled north of 2 percent, a sign that a hike of 25 basis points in June is still more likely than not.