The U.S. Dollar is trading in stronger ranges across the board after inflationary growth for suppliers grew back in April.
Overview
Although Producer Price Index figures came in slightly lower than expected, the return to positive territory after a contraction in March is souring the mood across markets. Consumer Price Index figures seemed to indicate a bit of deceleration, but it is clear that overall inflation remains high, and many wonders if, in fact, it is indicative of only tougher times ahead. Plenty of headlines have highlighted an increase in poverty levels and a return to expectations for worsening financial conditions.
As expected, the buck will thrive in an environment doubtful of the potential for a flourishing second half of the year. China's economic return is there, but not as stellar as some expected, which is dwindling the prices of raw materials and metals. The mood can shift quickly, though; anything positive, perhaps even progress in debt-ceiling talks, could spark a risk comeback.
What to Watch Today…
No major economic events are scheduled for today
Monex USA Online is always open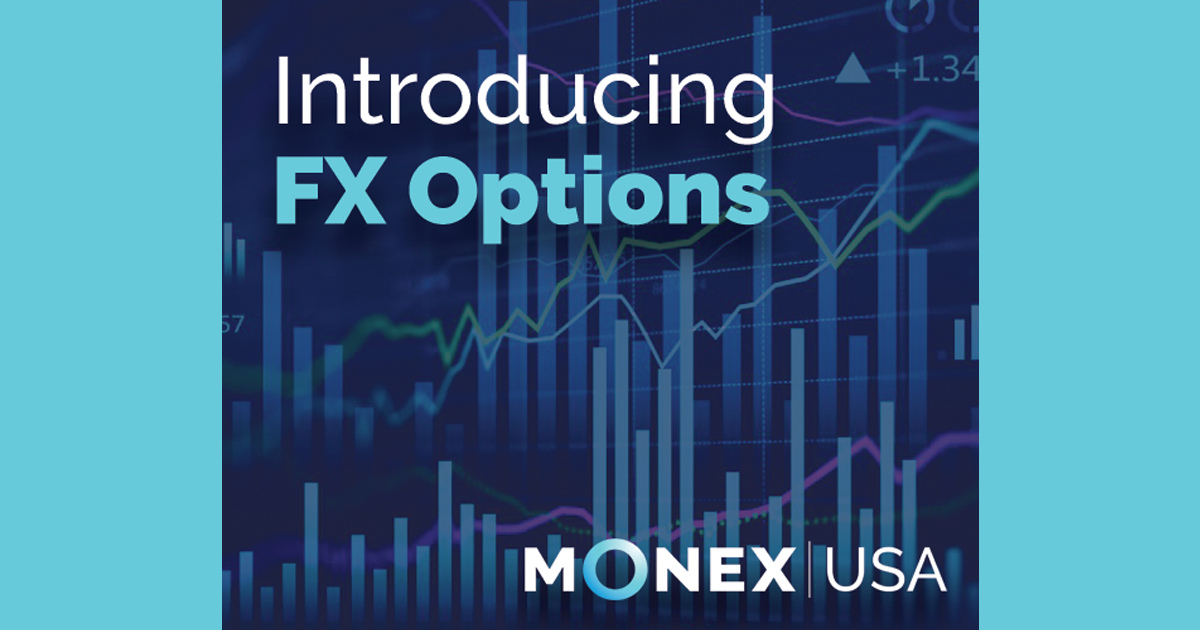 Monex USA introduces OPTIONS
With currency exchange rates in a constant state of flux, companies transacting cross-border face the risk of losing substantial sums of money if they fail to hedge their exposure to these shifts. Monex USA now offers a wide range of FX options that could help your business better manage risk. Learn More
EUR ⇓
The Euro is down to its weakest point in a month as the global outlook seems to be taking a hit from plenty of negative headlines. Without much in terms of data to chew on, it is likely the weakening trend will not have a chance to end until Monday's Industrial Production figures and Gross Domestic Product come out for the Euro-zone Tuesday. We doubt Euro will stay low, but more data demonstrating progress is needed to return to April's best. Next week the shared currency gets its major tests.
GBP ⇓
The sterling is down following a busy trading session and a presser from the Bank of England's Governor Andrew Bailey. The BOE monetary policy meeting resulted in a much-awaited 25-basis-points interest hike, now totaling 4.5%, but it was comments from Bailey that prevented any Pound advancement.
While he explained that he expects the U.K. to avoid a recession and Gross Domestic Product expectations were revised, he explained that future hiking is not guaranteed and will be very data-dependent. We think Sterling has some headwinds, but overall, this meeting was actually more hawkish than we expected, so things could swing back around, especially if the Monthly GDP for March and Industrial Production figures impress. The estimates are 0.0% and 0.1%, respectively.