The U.S. Dollar is trading in stronger ranges this morning, defying the sour mood for the week and snapping a six-day losing streak. 
Overview
As the week closes, markets seem to be convinced that uncertainty remains about any chances of a soft landing as central banks all across the world continue their tightening policies in spite of major bank failures and the need for bailout plans. Unlike the financial crisis of 2008, central banks are confident that banks can manage even as they face dire losses, but the headlines are worrisome and certainly make for recessionary concerns. Ultimately, the flight to safety is a response to markets that are ignoring risks of ongoing price growth and borrowing that could cripple investment. If banks start losing ground also, could financing in general do a faster job in manufacturing a recession than any further interest-rate hikes could.
As far as data goes, February Durable Goods Orders contracted significantly instead of expanding as expected, registering a (-1.0%) decline versus a 0.2% climb.
What to Watch Today…
No major economic events are scheduled for today
Monex USA Online is always open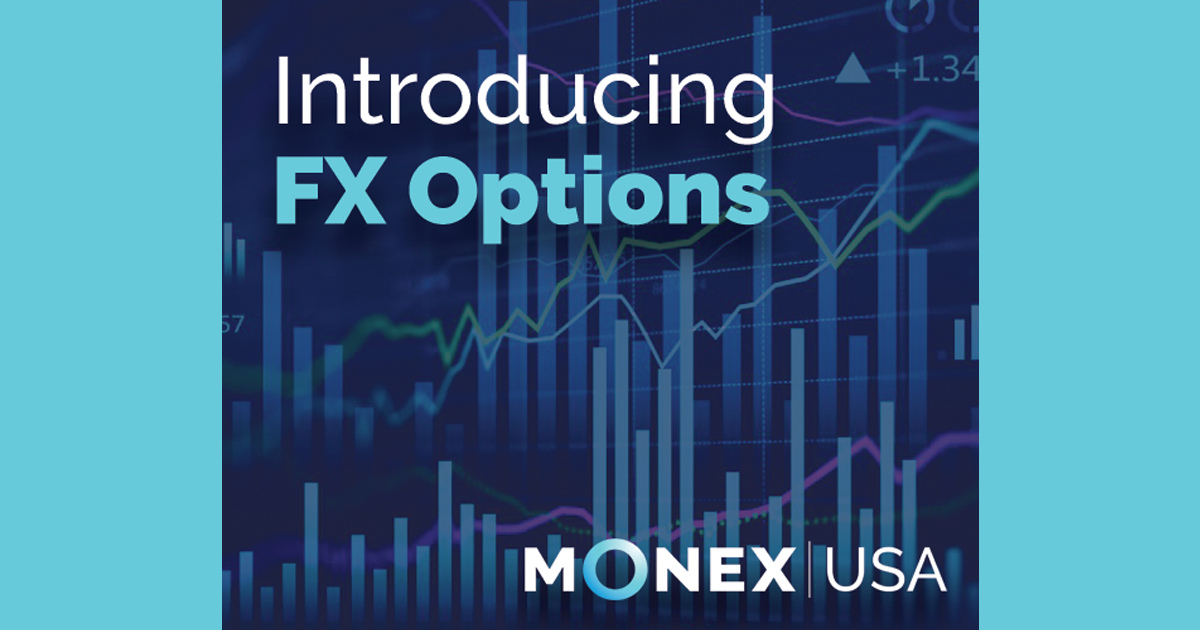 Monex USA introduces OPTIONS
With currency exchange rates in a constant state of flux, companies transacting cross-border face the risk of losing substantial sums of money if they fail to hedge their exposure to these shifts. Monex USA now offers a wide range of FX options that could help your business better manage risk. Learn More
EUR ⇓
The Euro still looks to be a winner for the week, currently up by 1.2% even as today it suffers from a half-percent pullback. While economic fears develop, data in the Euro-zone is beating estimates as Purchasing Managers Index figures rose in both Services and Manufacturing at a faster pace than thought. A determined European Central Bank in its tightening mandate and economic recovery catching momentum is making for a resilient shared currency that is up for the year thus far.
GBP ⇓
Sterling remains stronger over the buck for the week following inflationary data that paints a longer tightening cycle for Britain than economists predicted. It is important to note that the Pound-depreciation bias has been challenged by developments that make the post-Brexit world a friendlier one and Prime Minister Rishi Sunak crossed a major hurdle this week in making it law. We believe that Pound has room to grow, especially if U.K. banks show to be strong in a time of international doubts over major financial hubs.