The U.S. Dollar is being pulled in different directions today as the week closes with traders and investors pondering about economic strength both at home and globally. 
Overview
U.S. data has shown some figures indicating an economy that has certainly taken a hit from risk-aversion last year and from the increase in borrowing costs from the Fed. Inflationary pressures also have driven spending and consumption decisions to be taken more care of and purchases delayed. Naturally, markets wonder if the economy will be strong enough to avoid a recessionary period and, if not, how deep of a contraction will be faced.As of now, the uncertainty combined with cautious optimism is keeping the buck down, but any changes to the outlook for better times might keep it from sinking any further.
Furthermore, officials have explained in various statements throughout the last few days that the tightening and rate hiking may not end as markets desire. Instead, they are digging their heels and sticking to what they feel will ultimately hurt inflation. 
What to Watch Today…
No major economic events are scheduled for today
Monex USA Online is always open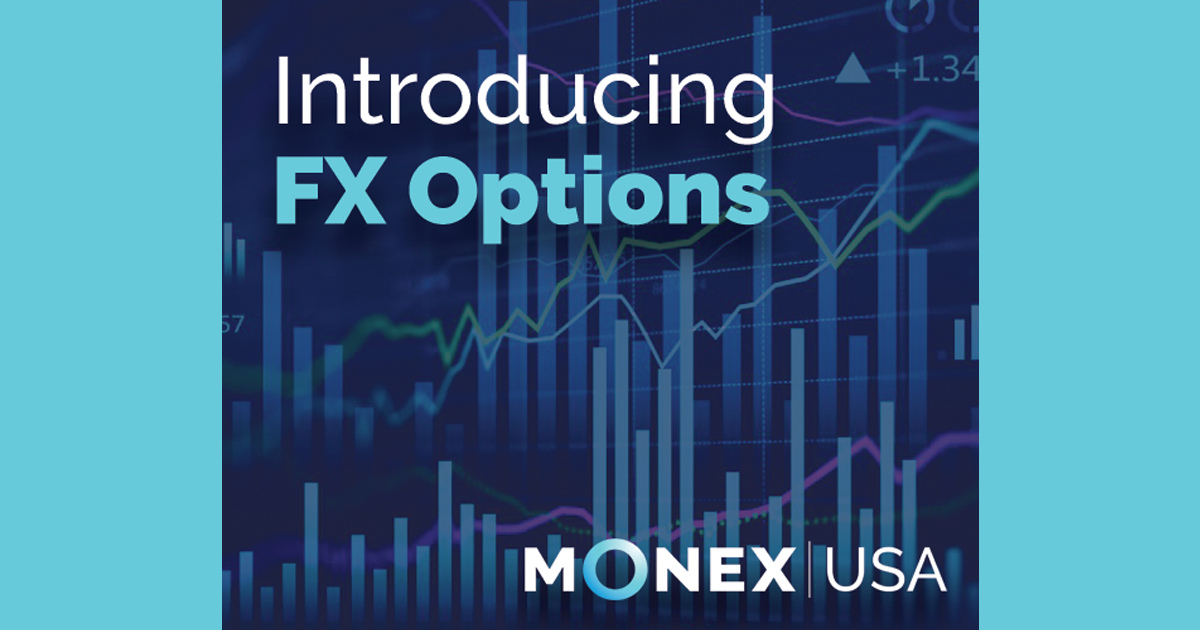 Monex USA introduces OPTIONS
With currency exchange rates in a constant state of flux, companies transacting cross-border face the risk of losing substantial sums of money if they fail to hedge their exposure to these shifts. Monex USA now offers a wide range of FX options that could help your business better manage risk. Learn More
EUR ⇓
The Euro is looking to keep gains from the week despite an end to equity resurgence. The Euro Stoxx Index had managed a streak of fruitful sessions, but the sour mood of financial and business leaders at the Davos Economic Summit left investors believing that some tough days may be ahead before a consistent streak of success.
Additionally, European Central Bank President Christine Lagarde spoke about the need to keep hiking interest rates and said markets need to take a step back on expectations of flourishing markets for the year.
NZD ⇓
Sterling is slightly down this morning after having improved yesterday based on comments from Bank of England Governor Andrew Bailey. He explained that the BOE certainly expects a recession, but it feels that inflation will go down rapidly. The surprise comments only confirmed that they would raise interest rates by 50 basis points at their next meeting on February 2nd.
As proof of an economy experiencing dents to consumption, Retail Sales for December registered an unexpected contraction of (-1.0%) instead of the estimated expansion of (0.5%). We shall see how the economic cooldown scares other areas and if it lifts the dollar as a haven.