The U.S. Dollar is down across the board today and may close out the week a loser after four consecutive weeks of gains.
Overview
Much of what has affected markets have been tied to fears that inflationary pressures will remain stubborn and force the Fed to increase their ultimate terminal interest rate, the point at which they will be done with their hawkish approach to combatting price growth. Today's narrative seems to be more focused on the potential for global flourishing if China's factory activity is the fastest in a decade is any indication of growing demand to come for the remainder of the year.Oil prices are nearing their first weekly climb in three weeks as that global momentum continues. Meanwhile, treasury bond yields continue rising, with investors believing interest rates will end up higher than what was initially foreseen at the start of the year. In the U.S., we will get a reading of further evidence of inflationary pain with the release of the S&P Global U.S. Composite Purchasing Managers Index. For now, risk-appetite is attempting a revival, and many will not want to fight it.
What to Watch Today…
No major economic events are scheduled for today
Monex USA Online is always open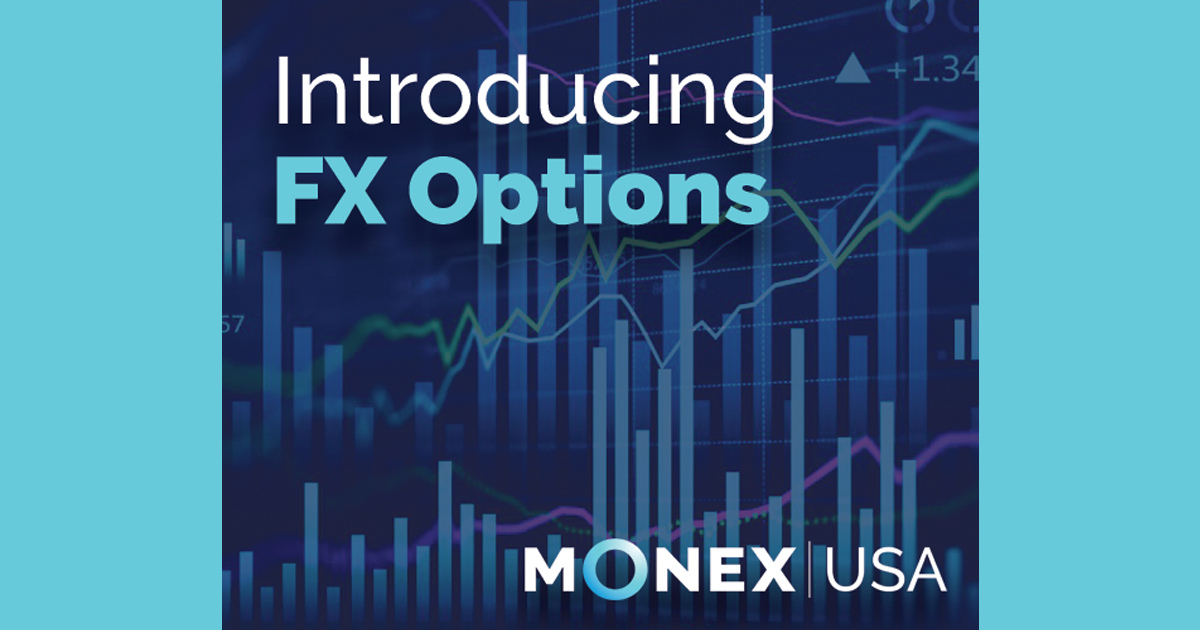 Monex USA introduces OPTIONS
With currency exchange rates in a constant state of flux, companies transacting cross-border face the risk of losing substantial sums of money if they fail to hedge their exposure to these shifts. Monex USA now offers a wide range of FX options that could help your business better manage risk. Learn More
EUR ⇑
The Euro is up by over half a percent for the week after succumbing to the wave of negativity surrounding markets as inflation looks to be more difficult to bring down than desired. Inflation in the form of Consumer Price Index figures for the Euro-zone surprised by climbing to a yearly average of 8.5%, but suppliers caught a break with the figure for January coming in a (-2.8%) vs. the expected contraction of just (-0.4%). It completely took away the 1.1% rise from December.
As Europeans maneuver through the prospect of a long conflict that will completely change all relations with Russia and the Eastern part of the continent, economic data will guide Euro flows going forward as well as the improvement in trade with the U.K. that is also concerned with security matters impacted by China's alignment with Russia.
GBP ⇑
The Sterling is up today following a week of little guidance from the Bank of England when it comes to the future of the tightening cycle. Economic indicators have revealed a stronger economy than the BOE expected, and it is wondering how to combat price growth without risking growth.
Thus far, the British economy has defied negative forecasts predicting contraction and pain, but BOE officials must still worry that their actions could prevent further activity down the line. Nevertheless, it is a good thing that recessionary as well as inflationary pressures are down while the BOE copes with the challenge.