The U.S. Dollar is trading in weaker ranges to start off the week as momentum is on the side of those looking for a major recovery. 
Overview
While some earnings have calmed enthusiasm in equities, the belief amongst investors and traders is that deflationary signs will help ease the need for central banks to be so firm on hiking interest rates to combat price growth.the worst of the supply-chain chaos has passed.Naturally, all eyes are on China to see how the end of Zero-COVID policies recuperates their productivity. While there are issues over dense populations, lack of immunity, and playing catch-up to variants, the hope lies in a government determined to provide easing to sectors of the economy most impacted. Over the weekend, we learned that China's Gross Domestic Product only grew 2.9% in Q4 per the year-over-year figure. There is room to grow. Additionally, the population fell, and it was the first time there were more deaths than births since the 1950s, the early days post-revolution. We believe the buck will continue to dwindle.
At the same time, the post-pandemic world is a confusing one where the economic dynamic has changed, and for the first time since COVID, there is confidence in businesses that
What to Watch Today…
No major economic events are scheduled for today
Monex USA Online is always open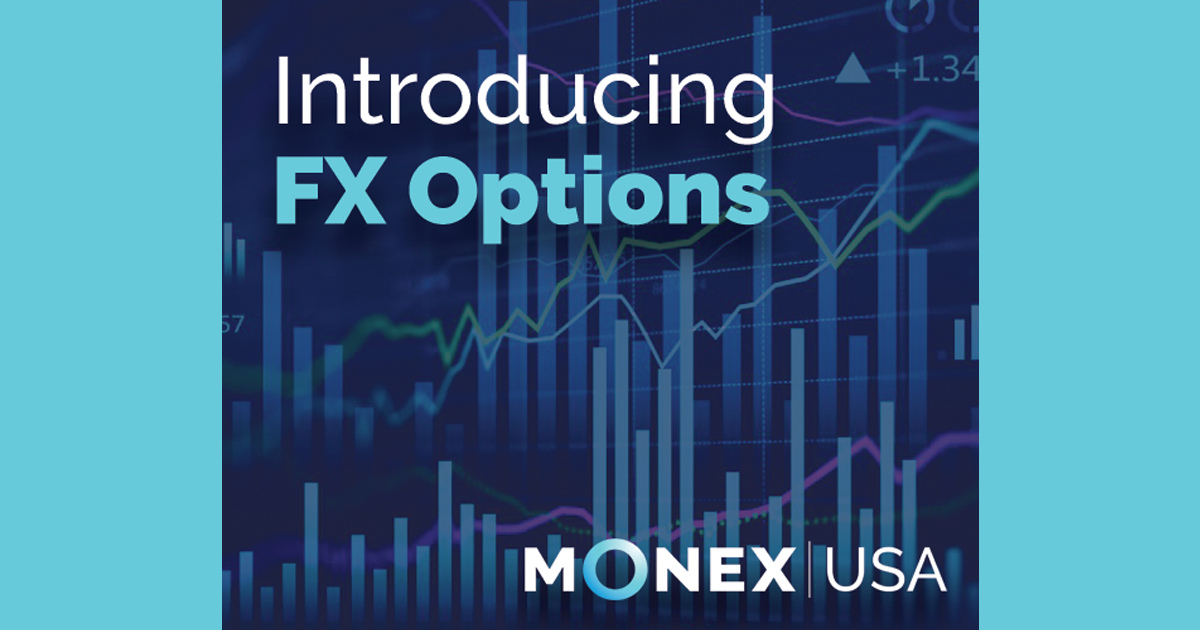 Monex USA introduces OPTIONS
With currency exchange rates in a constant state of flux, companies transacting cross-border face the risk of losing substantial sums of money if they fail to hedge their exposure to these shifts. Monex USA now offers a wide range of FX options that could help your business better manage risk. Learn More
EUR ⇑
The Euro is on the rise following hawkish commentary that puts the European Central Bank in a position of contractionary speculation. Global leaders are in Davos, Switzerland, for the World Economic Forum, where ECB governing council member Mario Centeno enthusiastically spoke about the strength behind the Euro-zone economy. Furthermore, he supports the ongoing battle against inflation via interest-rate increments, thus propelling the shared currency's value by over half a percent thus far. We do see an upside for Euro going forward based on evidence of resilience and better times ahead with the potential for a favorable outcome in Ukraine. To gain further insight into our Euro thoughts, here is the 2023 Currency Outlook.  
GBP ⇑
Sterling is on a strong upward swing as leaders in Davos meet and the positivity behind a global recession fades. More importantly, domestic figures from last week indicate that the U.K. situation in terms of GDP growth may not be as dire as originally thought. Per economic calculus, had the 3-month GDP number last week registered a (-0.5%) reading, the chances of a long recession were guaranteed, but a monthly gain for November and the (-0.3%) put earlier models of gloom and doom in doubt. Our thoughts on Sterling are also featured here.