The United States Dollar gained over a percent against all major currencies during yesterday's trading session as Federal Reserve Chair Jerome Powell opened the door wide for an increase in both tightening cycle pace and duration.
Overview
In his testimony to the Senate Banking Committee yesterday, he committed the Fed to return the US to their 2 percent inflation target, basically whatever the cost. Markets are now pricing in a 50-basis-point hike at the March 22 meeting and a terminal rate of over 5.5% Crucial to note, however, is that Powell's Fed is also extremely data-driven, and with a slew of important releases from February scheduled over the next few days, these market projections are still open to change. Non-farm payroll data released Friday promises to be a huge market influence. Current estimates are pricing in an increase of 224,000 jobs in February. Any upside surprise promises to move USD in a big way as traders attempt to digest the news. This morning, ADP released that the US added 242,000 jobs in the private sector last month, a huge increase from the 108,000 added in January.Next week, inflation data for February, due out Tuesday, will provide the Fed with a more comprehensive picture of the greater US economy heading into the pre-meeting media blackout period. USD promises to stay volatile ahead of March 22.
What to Watch Today…
No major economic events are scheduled for today
Monex USA Online is always open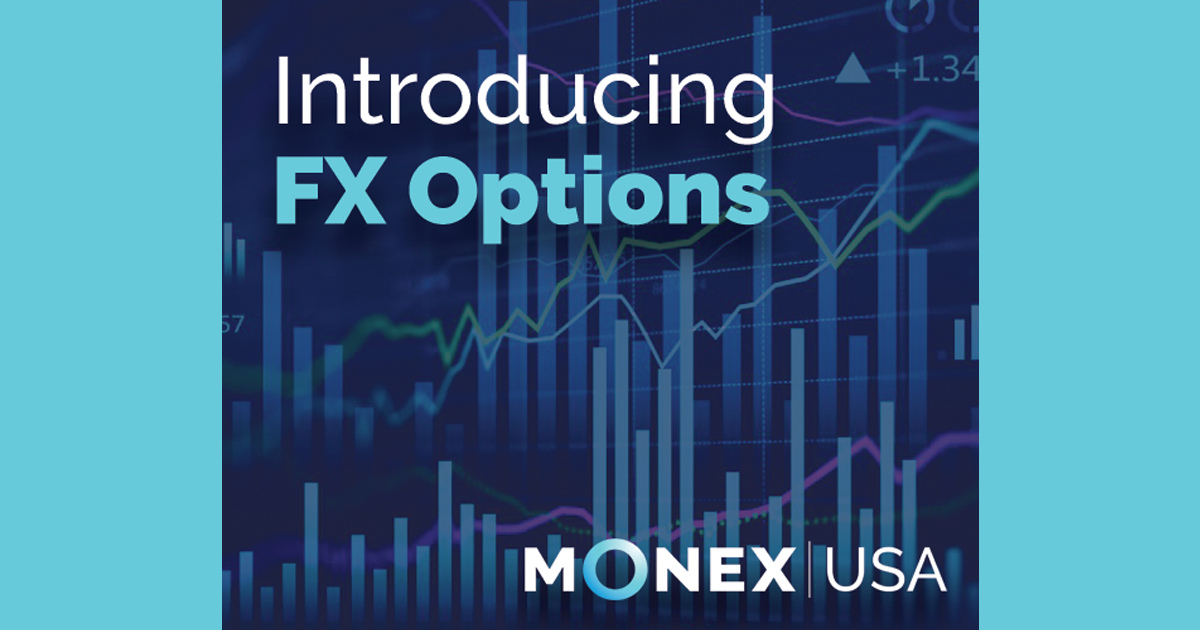 Monex USA introduces OPTIONS
With currency exchange rates in a constant state of flux, companies transacting cross-border face the risk of losing substantial sums of money if they fail to hedge their exposure to these shifts. Monex USA now offers a wide range of FX options that could help your business better manage risk. Learn More
EUR ⇓
The single currency fell 1.23% against the greenback yesterday to trade at the bottom of its recent range. EUR remains extremely sensitive to Fed expectations, which moved in a big way yesterday. Eurozone core inflation also beat expectations, rising to 5.6% in February, up from 5.3% in January. Expectations for the European Central Bank's terminal rate have risen as well, up to 4% off this hot core inflation.
The significant danger for the EUR remains from financial instability throughout the region, and higher long-term rate expectations can threaten fiscal stability, particularly in Italy.
AUD ⇓
Australian Dollar was the biggest loser yesterday, falling over 2 percent against USD after Governor Lowe of the Reserve Bank of Australia delivered a dovish hike and signaled the potential end of the RBA's tightening cycle. Though Aussie has regained a little of yesterday's losses in this morning's slight correction, the divergence in thought between the RBA and the Fed became quite clear throughout the day yesterday.
Governor Lowe opened the door to a rate hike pause next month, a sharp contrast with most major central banks worldwide.