The U.S. Dollar is trading in stronger ranges, thus closing the week almost 1.0% stronger than where it started.
Overview
Much of the week has been characterized by doubts over how the second half of the year looks since Federal Reserve hikes may continue and add to the denting of the economy that equity markets fear could translate into recessionary pressures. While risk markets are hoping there is a chance to cut interest rates, the very prospect of a dire economic situation that triggers such a response is what is plaguing the minds of investors.
Additionally, economic data is not painting a great picture anywhere, even after China's quarterly Gross Domestic Product seemed to indicate things were on the rise. Trading and activity post-pandemic have not inspired a robust outlook for any region, and uncertainty over what geopolitical realignment could do long-term is affecting long-term decisions and opportunities for growth. While U.S. President Joe Biden and the White House announced this week hopes for better talks with Chinese counterparts, the other side is upset over interference in talking down semiconductor trades in Europe and an extension of the partnership with Australia.
A world in chaos will always retract to the safety of the U.S. Dollar, especially when growth and perhaps yield opportunities fade. While we do not see a recession coming, it must be noted that the slowdown is real and could continue.  This was the best dollar weekly performance since February.
What to Watch Today…
No major economic events are scheduled for today
Monex USA Online is always open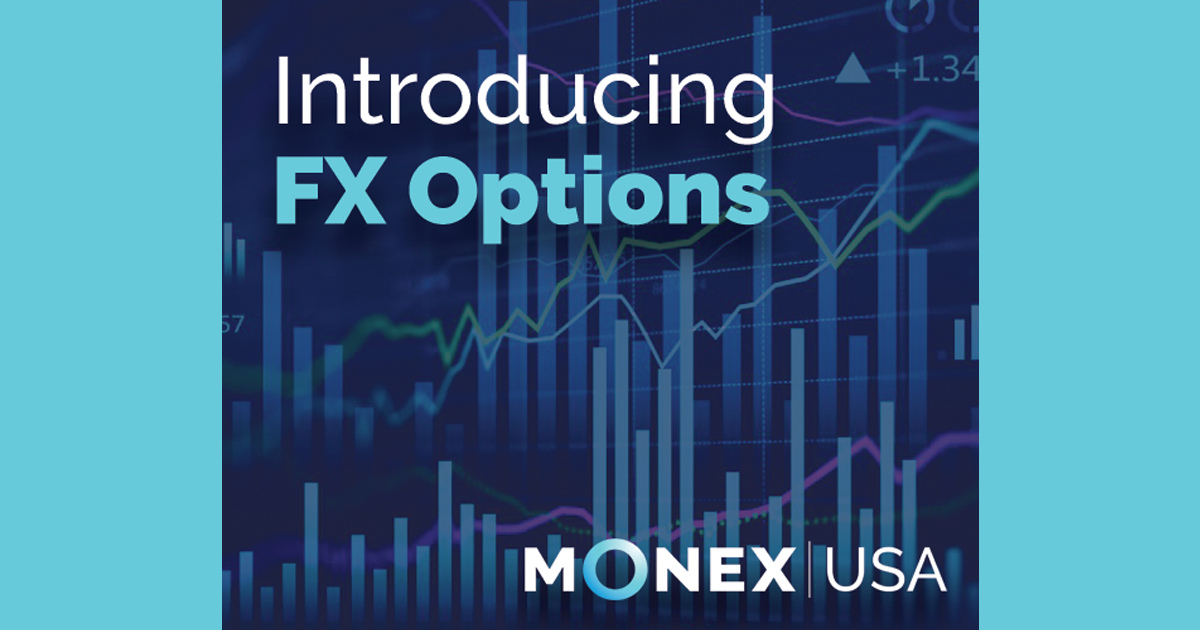 Monex USA introduces OPTIONS
With currency exchange rates in a constant state of flux, companies transacting cross-border face the risk of losing substantial sums of money if they fail to hedge their exposure to these shifts. Monex USA now offers a wide range of FX options that could help your business better manage risk. Learn More
EUR ⇓
The Euro lost about 1.5% in value over the week despite talk from officials about the need to continue a tightening cycle to combat inflation. As we have discussed before, global mood and positivity are what propelled much of the Euro rally, along with economic data proving the winter time was a success in avoiding an energy crisis. Nevertheless, the world has headwinds as a result of the prolonged war, and the stubborn nature of inflation has overshadowed progress. Along with China being now less trusted, Italy is one of the larger economies hoping to avoid building any further ties with the country, especially when it comes to helping in global expansion projects. Euro is closing at the weakest point in a month.
ZAR ⇓
The South African Rand fell 1.6% this morning, falling to its weakest ever on record following news in line with the geopolitical issues at hand. President Cyril Ramaphosa explained that he would launch an investigation over suspicion that the country is supplying ammunition and weaponry to Russia. After the political scandal, instability during COVID, and a closer approach to China, South Africa is looking less attractive to Western investors, and commodities have failed to improve as expected, with demand from China subdued. Rand is paying the toll.