The United States Dollar starts the day's session broadly on the front foot ahead of Federal Reserve Chair Jerome Powell's testimony to the Senate banking committee today and tomorrow.
Overview
Though these events are vulnerable to political grandstanding from the questioners, markets will still be watching closely for any signals about the Fed's self-admittedly uncertain path forward. Given that Powell's message on inflation and economic conditions has not changed since December's Fed meeting, any divergence at all could change FX markets' predictions for the March meeting.
It is important to note, however, that any signals Powell give about either the March rate decision or the Fed's predicted end to this tightening cycle will be heavily contingent on US employment data to be released Friday. As payroll growth has topped estimates for 10 straight months – the longest streak in decades – any additional upside surprise can significantly raise pressure on the Fed to keep raising interest rates and keep them higher for longer. Markets have moved on the Fed more than the Fed itself has changed its outward guidance, and the overall hope is that Powell's testimony will bring the Fed back in line after economic conditions have clearly tightened through the first two months of the year.
What to Watch Today…
No major economic events are scheduled for today
Monex USA Online is always open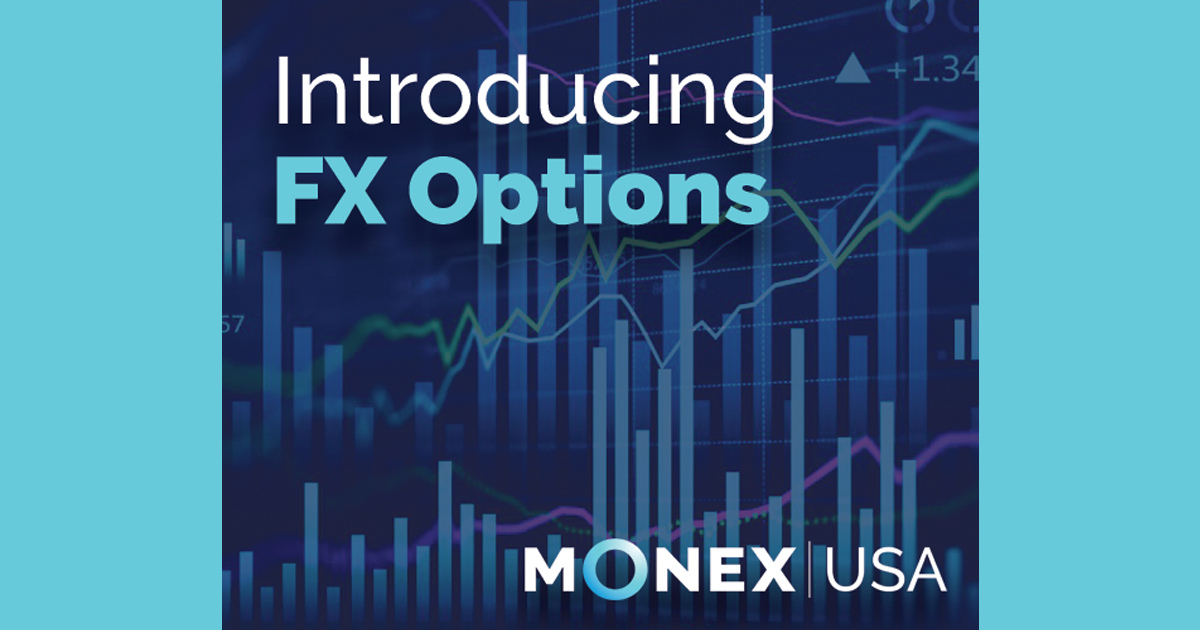 Monex USA introduces OPTIONS
With currency exchange rates in a constant state of flux, companies transacting cross-border face the risk of losing substantial sums of money if they fail to hedge their exposure to these shifts. Monex USA now offers a wide range of FX options that could help your business better manage risk. Learn More
AUD ⇓
The Australian Dollar fell nearly a percent overnight against the greenback as the Reserve Bank of Australia hiked interest rates 25 basis points, but Governor Philip Lowe struck a markedly dovish tone. The central bank stated that inflation may have peaked and signaled a potential pause in its tightening cycle for their April meeting and decision. In his statement, Lowe said that in assessing "when and how much further" rates need to rise, the RBA will pay close attention to incoming economic data.
This represents a strong potential divergence between Australian and United States monetary policy and could further sink the Aussie against USD.
GBP ⇓
Pound Sterling traded on the back foot through the European morning session and into the US market's open on signals from Bank of England policymakers that the Fed's hawkishness could continue to weigh on GBP. Catherine Mann pointed to plans by both the European Central Bank and the Fed to continue raising rates, stating that hawkish tones will impact investors as they absorb the implications of a potential divergence in policy paths by these two banks and the BoE.
Though recent data points hint that the UK consumer has fared better than expected for now, labor and cost-of-living crises continue throughout the region. The Bank of England faces a complicated and somewhat contradictory economic picture for its March meeting.