The U.S. Dollar is trading in a mixed direction across the board as markets digest the chances of "stagflation" being the modus operandi for the second half of the year.
Overview
As some central banks continue to hike interest rates to fight inflation, economic indicators, in general, have failed to show significant progress in global growth, especially in Europe and the U.S. With China struggling and oil prices as well as wheat going up, the immediate future is looking less fruitful than imagined at the start of the year.
The debt-ceiling deal talks only left a bad taste for investors and traders hoping to see fewer interruptions as the world seems to be sluggish in its pace of recovery after years of pushing to get away from pandemic safety measures and foment activity. The war, which is only damaging further key infrastructure such as a water dam, has only exacerbated issues with energy trade and foodstuffs. With other items such as losses for Apple Inc. and low-performing energy stocks, expect the buck to stay afloat while moves remain mostly within a half-percent range band ahead of inflationary figures and central bank statements.
What to Watch Today…
No major economic events are scheduled for today
Monex USA Online is always open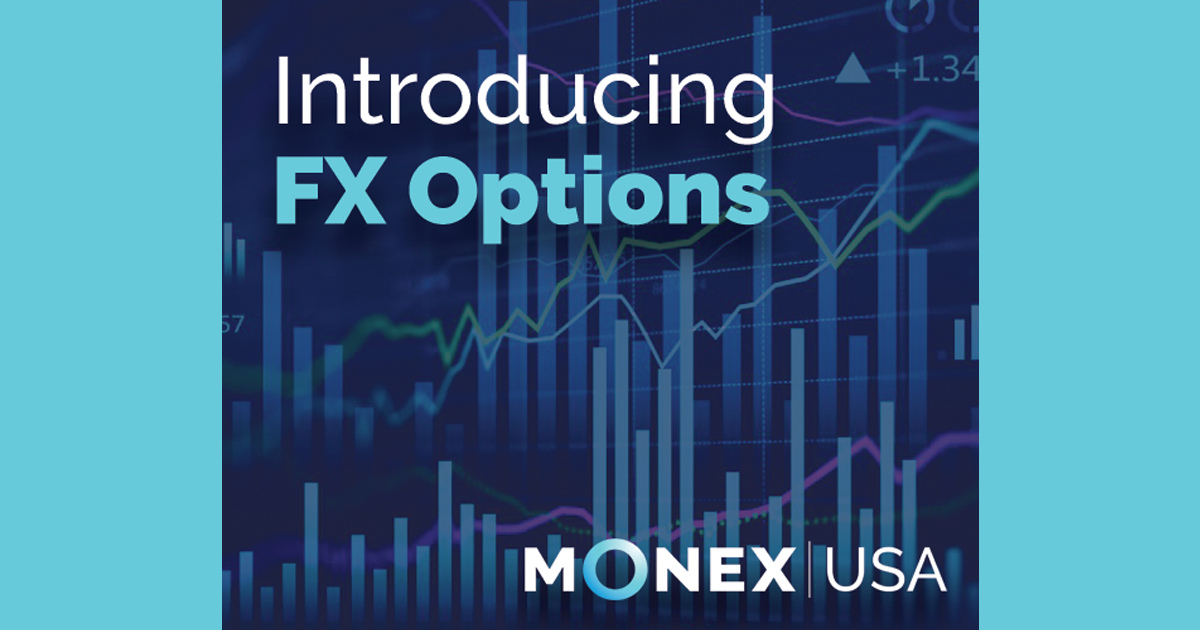 Monex USA introduces OPTIONS
With currency exchange rates in a constant state of flux, companies transacting cross-border face the risk of losing substantial sums of money if they fail to hedge their exposure to these shifts. Monex USA now offers a wide range of FX options that could help your business better manage risk. Learn More
EUR ⇓
The Euro fell to its weakest point since March 20th following a release of poor data pointing at a slowdown in Euro-zone economic activity. Retail Sales for April registered at 0.0% when it was expected to improve after contracting the month prior. The revised March figures went from a (-0.4%) contraction to (-1.2%). An economic outlook from the Organization for Economic Cooperation and Development is out tomorrow, while Gross Domestic Product for Q1 gives us it's final reading. After just expanding 0.1% in Q4 of 2022, this year's first quarter would surprise if it expands as it is expected to be stuck at 0.0%.
AUD  ⇑
The Australian Dollar is the main gainer over the greenback as the Reserve Bank of Australia decided to hike interest rates by another 25 basis points. At 4.10%, the benchmark rate stands at the highest level it has been in 11 years. While the economy looks solid, inflation has remained a concern for the RBA. The surprise move has brought "Aussie" to its best level since mid-May