What Currencies We Offer
Monex USA offers over 130 currencies to meet your global payment needs. You can purchase and send at our live exchange rates for standard two business day delivery with same or next-day delivery available for select currencies. Beyond competitive exchange rates and fast service, Monex USA works with you to make the best possible decisions for your company's international money transfers.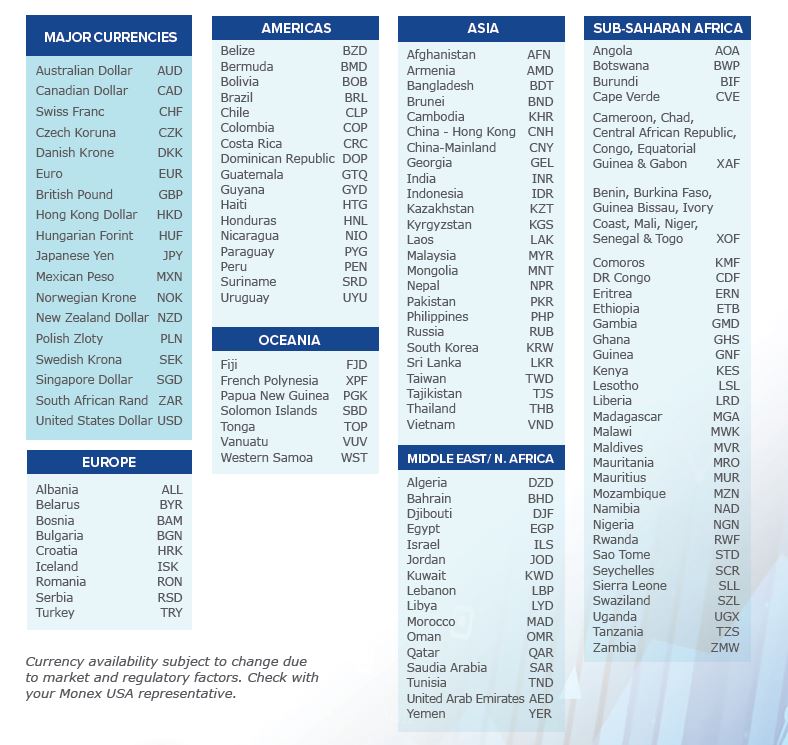 Ready to talk FX with experts or send your first payment in minutes?