The U.S. Dollar is currently falling following a deluge of December economic indicators revealing that the economy may be taking the hit the Fed was looking for. 
Overview
Retail Sales figures contracted more than expected at (-1.1%) vs. (-0.9%), while the Producer Price Index final number was also lower than estimated at (-0.5%) vs. (-0.1%).This re-balancing of sorts will help investors and traders feel confident that the Fed will see the need to slow down their interest-rate increments, if not hold off from action altogether.Turbulence in the Asian session over the Bank of Japan meeting that caused the Yen to plummet by 2.0% at one moment seems to have dissipated. The market reaction is now being dictated by the interpretation of economic numbers that provide the side of an optimistic 2023 with the results they need to get what they want. On the other hand, we need to see if the Fed sticks to its hawkish tone and mode in the same fashion the BOJ did, defying market desires for a particular path in monetary policy. For now, the policy divergence is not aiding the buck following the indicators since it looks like they may look for things to become more accommodative.
Indeed, this data provides evidence of an economy that has withstood higher borrowing costs but is now seeing less demand from consumers and price growth for suppliers. 
What to Watch Today…
No major economic events are scheduled for today
Monex USA Online is always open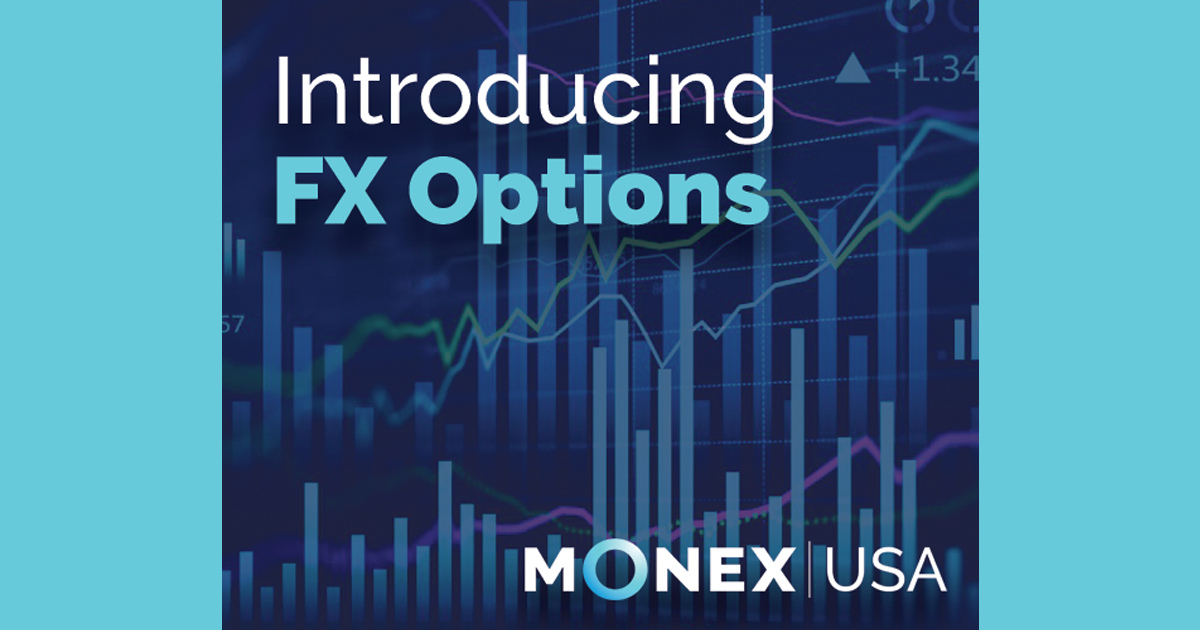 Monex USA introduces OPTIONS
With currency exchange rates in a constant state of flux, companies transacting cross-border face the risk of losing substantial sums of money if they fail to hedge their exposure to these shifts. Monex USA now offers a wide range of FX options that could help your business better manage risk. Learn More
EUR ⇑
The Euro is in surge mode as the Davos Economic continues, and financial heads keep predicting higher interest rates to come in the Eurozone. While some are worried that leaders are only going to conclude that a recessionary period is coming, there are signs of optimism for the EU, as the assessment seems to be that the European economy has survived the worst of both the pandemic costs and the ongoing challenges of conflict in Ukraine.
There is certainly faith in European markets as the Euro Stoxx 600 rose for a sixth straight session, the best streak for that exchange since November of 2021.
GBP ⇑
The sterling is up by over 1.0% against the buck and climbing based on the earlier release of inflationary measures. Consumer Price Index figures for December showed that prices managed to squeeze at a faster pace than expected, thus bringing yearly CPI to 10.5% on average for 2022. Retail Price Index came down slightly but ended at 13.4% for the year.
As such, the belief is that the Bank of England has plenty of room to stay aggressive on interest rate hikes. Economically, the U.K. is expected to have a less tumultuous year than last, but we have some hesitation. Read about here