The United States Dollar retreated slightly overnight and into the morning, weakening about a quarter of a percent on average against most major currencies.
Overview
Federal Reserve Chair Jerome Powell's testimony to the Senate Banking Committee continued yesterday on Capitol Hill, and he gave the Fed a little breathing room for their March 22 meeting and rate decision. Powell stressed several times that no decision has yet been made regarding a potential 50 basis point hike versus 25. Tomorrow's jobs data for February will once again prove to be extremely consequential.Yesterday both JOLTS job openings and ADP private jobs numbers beat expectations, underscoring the nature of the too-hot-to-handle US labor market. This morning, however, jobless claims rose slightly more than expected, muddying the waters. Currently, markets are pricing a 72% chance of a 50 basis point hike on March 22.Currency markets are trading cautiously, keeping most ranges very tight this morning with the exception of a few idiosyncratic developments. Traders are watching all Fed speakers very closely.
What to Watch Today…
No major economic events are scheduled for today
Monex USA Online is always open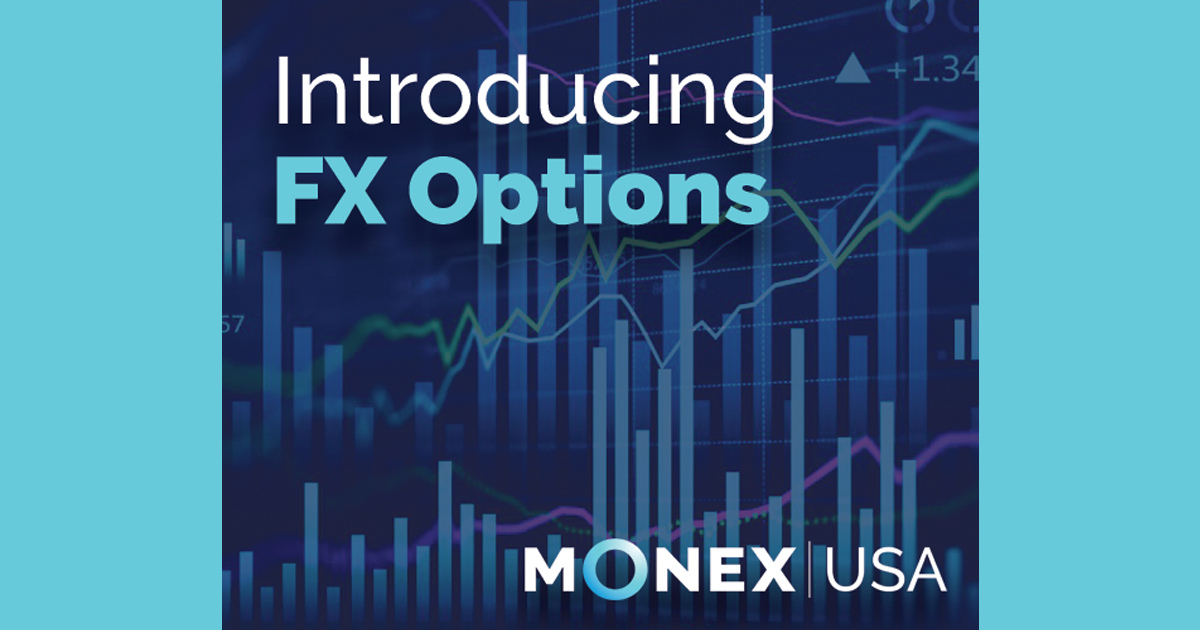 Monex USA introduces OPTIONS
With currency exchange rates in a constant state of flux, companies transacting cross-border face the risk of losing substantial sums of money if they fail to hedge their exposure to these shifts. Monex USA now offers a wide range of FX options that could help your business better manage risk. Learn More
MXN ⇓
The Mexican Peso starts the day trading at its strongest price since September of 2017, breaking through its 5-year low overnight. Per data released this morning, Mexico's inflation woes have begun to ease. This opens the door for Banxico to slow the pace of its tightening cycle from 50 basis points per meeting down to 25, but real interest rates inside the country are still substantially higher than those seen around the rest of the world.Inflationary gauges came somewhat below expectation are thus giving the Mexican central bank more room to make decisions on monetary policy without depending on the Fed. Unlike rapid inflation elsewhere, the price growth in Mexico seems somewhat subdued, thus giving impression of an economy that will not be weakened by having to increase borrowing costs on. Much of today's movement is due to potential for monetary policy divergence with the Fed as Powell has tried defending the path towards an ever-higher terminal interest rate. While his testimony yesterday changed in tone and helped in reducing the buck's value, it is primarily beneficial for the Peso to be counting with an economy that is well in positive territory and may no longer suffer from a quick pace of inflationary advancement.  
JPY ⇑
The Japanese Yen gained close to a percent against the Buck overnight as the Bank of Japan begins its two-day meeting this morning. This is Governor Haruhiko Kuroda's last meeting at the helm before he steps down. It's likely that the BoJ will continue to hold interest rates so as to leave Kuroda's successor some room to maneuver, but there is still a little potential for some surprise.
Although inflation in Japan is elevated, this is primarily fueled by currency weakness, not demand, and inflation remains lower there than across the rest of the world.