Continuing its trend for the past few days, the United States Dollar once again finds itself atop the G10 board this morning.
Overview
Jobless claims surprised to the downside, the Philadelphia Fed Business Outlook survey was not as poor as expected, and several speakers from the Federal Reserve struck hawkish tones yesterday. All factors are combining to prompt a divergence in sentiment between the United States and the rest of the world; while the global economic outlook may be fairly gloomy, the feeling inside the US is one of cautious optimism.
Traders are becoming less and less convinced of the possibility of rate cuts from the Federal Reserve later this year, at least one of which was seen as all but certain as recently as last week. As of a week ago, the chance of a further 25 basis point hike from the Fed in June had just 2% odds; this morning, those odds sit at 38%, a remarkable flip. Slowly but steadily, the dovish reading markets took from Jerome Powell's press conference in early May is turning around, and chances of any cut later this year are decreasing.
Coupled with China's sputtering recovery after emerging from its "zero-Covid" policy, domestic optimism helps paint a very Dollar-positive picture globally. Though serious questions still remain about the overall health of the US economy, namely the still-raging debate over the impending debt-ceiling crisis, the mood this morning remains high in the face of global uncertainty.
What to Watch Today…
No major economic events are scheduled for today
Monex USA Online is always open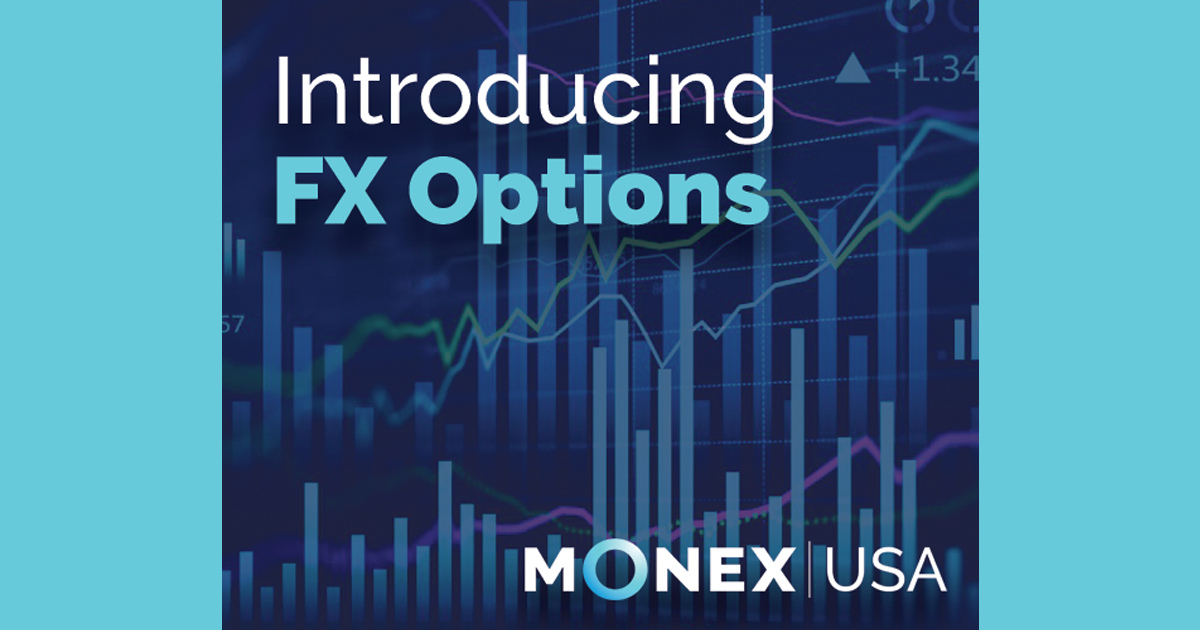 Monex USA introduces OPTIONS
With currency exchange rates in a constant state of flux, companies transacting cross-border face the risk of losing substantial sums of money if they fail to hedge their exposure to these shifts. Monex USA now offers a wide range of FX options that could help your business better manage risk. Learn More
EUR ⇓
Albeit with little data to drive it as much of Europe has a public holiday today for Ascension Day, the single currency this morning has fallen to its weakest price against USD since April 3rd, a six-week low. Yesterday France released data showing a decline in unemployment to 7.1%. Ordinarily, this would be taken as a good thing; however, given the current state of inflation in the EU this is not necessarily the sign that policymakers want to see. Later this morning, ECB Vice President Luis de Guindos speaks, and traders await any signal from him to stem the bleeding for EUR.
JPY ⇓
Japanese Yen touched its weakest point against USD since December this morning as US markets begin to lean hawkish on the Fed's tightening cycle once again. Japan's maintenance of ultra-low interest rates continues to weigh heavily on JPY and the nation's largely stagnant economy stands in sharp contrast with the US' continued growth.