The U.S. Dollar is up this morning, erasing all the gains peers earned yesterday during a session characterized by comfort with risk appetite. 
Overview
The swings continue as today's narrative is one of concern with long-term yields in the U.S., which are up to 4.0% for 10-year treasury bonds. The long-term yield results from markets considering the Fed ready to hike beyond traders' expectations. Data has only solidified this dollar-positive view after the labor sector showed once again not to be dented by the hawkish action already taken on by the Fed.More importantly, global inflationary expectations are growing even with China's revival economically.
Some analysts convinced that disinflation has faded are forecasting the terminal interest rate for the Fed at 5.75%. Once again, this a reminder that a month ago, it felt almost a consensus it would not get much beyond 5.0%, perhaps 5.20%, but now models are accounting for more tightening.
Economists fear demand will be too strong to really combat price growth effectively. With that in mind, oil prices are now on a 3-day climb. Expect this flight to safety to be temporary as it is also digested that we may need to give more time to truly see the impacts of high borrowing costs.
What to Watch Today…
No major economic events are scheduled for today
Monex USA Online is always open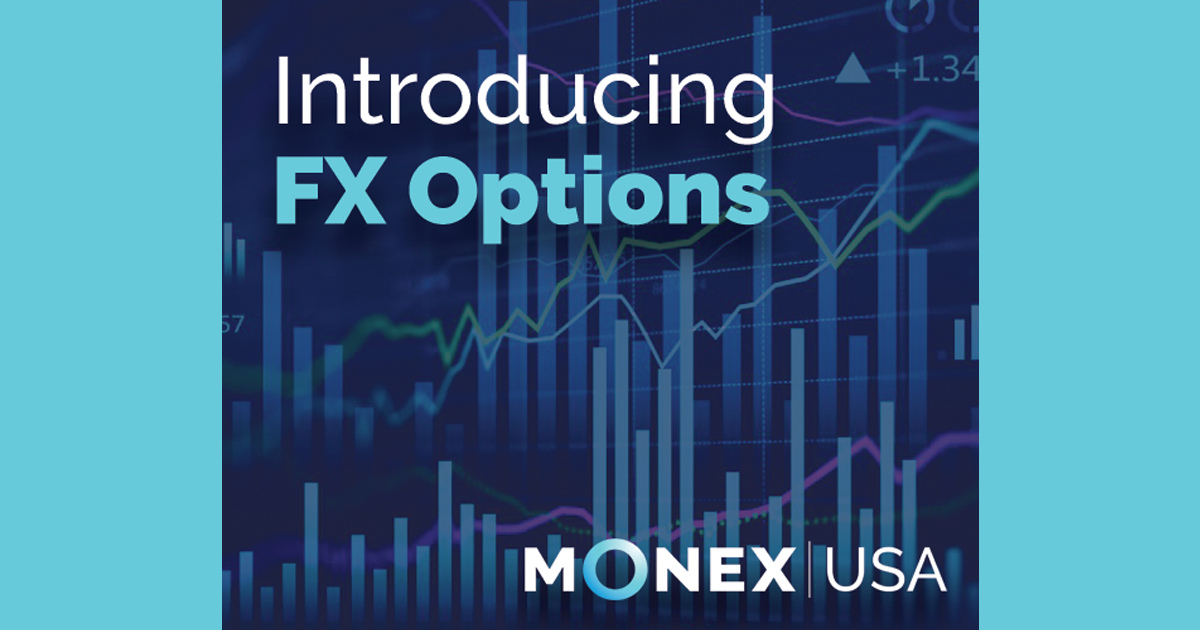 Monex USA introduces OPTIONS
With currency exchange rates in a constant state of flux, companies transacting cross-border face the risk of losing substantial sums of money if they fail to hedge their exposure to these shifts. Monex USA now offers a wide range of FX options that could help your business better manage risk. Learn More
EUR ⇓
The Euro keeps trimming value even after commentary from the European Central Bank meeting minutes. President Christine Lagarde and officials feel that there is no risk of overtightening, meaning they are indeed willing to add to interest-rate hikes. Additionally, officials seem to believe they will have a soft landing, meaning they do not foresee a strong recessionary push prior to overcoming the stubborn levels of inflation we are coping with.
Economically, growth has been concerning, so moving forward, any upward movements for Euro will need to be accompanied with stronger-than-expected indicators.
GBP ⇓
The sterling is down following the revival of worry about a globe that may face inflationary battles forever. One thing that is different in the U.K. is that the most recent survey of companies regarding their inflationary expectations showed the lowest level of concern with prices from executives since May of last year.
Economists believe this may mark the end of a tightening cycle for the BOE sooner than anticipated, while economic growth has surprised by not indicating that a recession is unavoidable. With improved post-Brexit relations and GDP looking more stable than previously thought, it is a bit surprising and disappointing how much more the Fed's path towards increased hiking is influencing the pair.